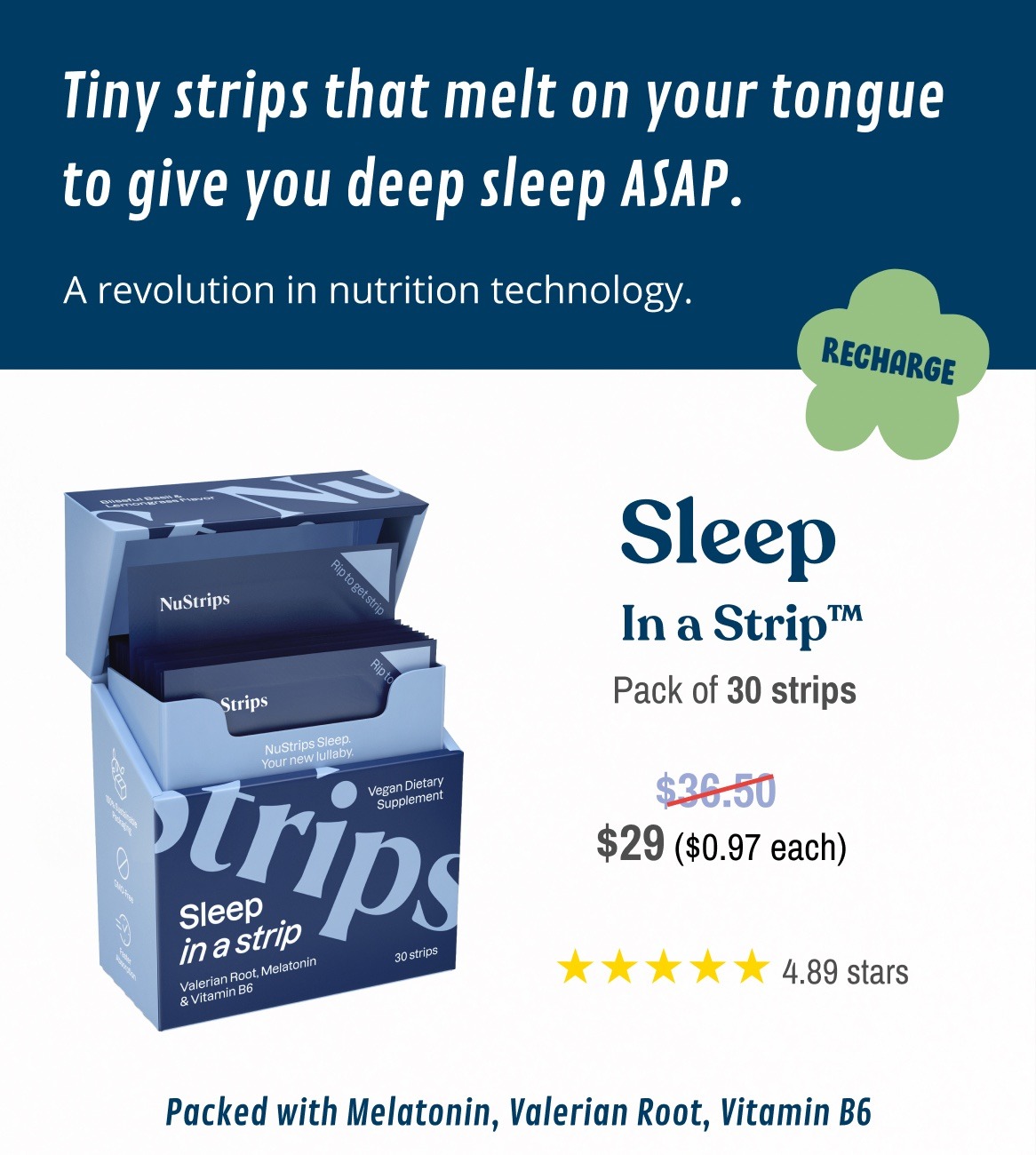 Try it risk-free! Free shipping & returns.
Fast Acting - Deep Sleep - Wake up Fresh - Natural
👅 Stamp-sized strips that melt on your tongue
💤 Packed with Melatonin, Valerian Root & Vitamin B6
🛌 Deep sleep without the morning grogginess
💆 Blissful natural Lemongrass-Basil flavor
🌱 Non-habit forming, all-natural ingredients
✔️ US FDA Compliant ✔️ WHO-GMP certified
Created using our patented In a Strip™ technology.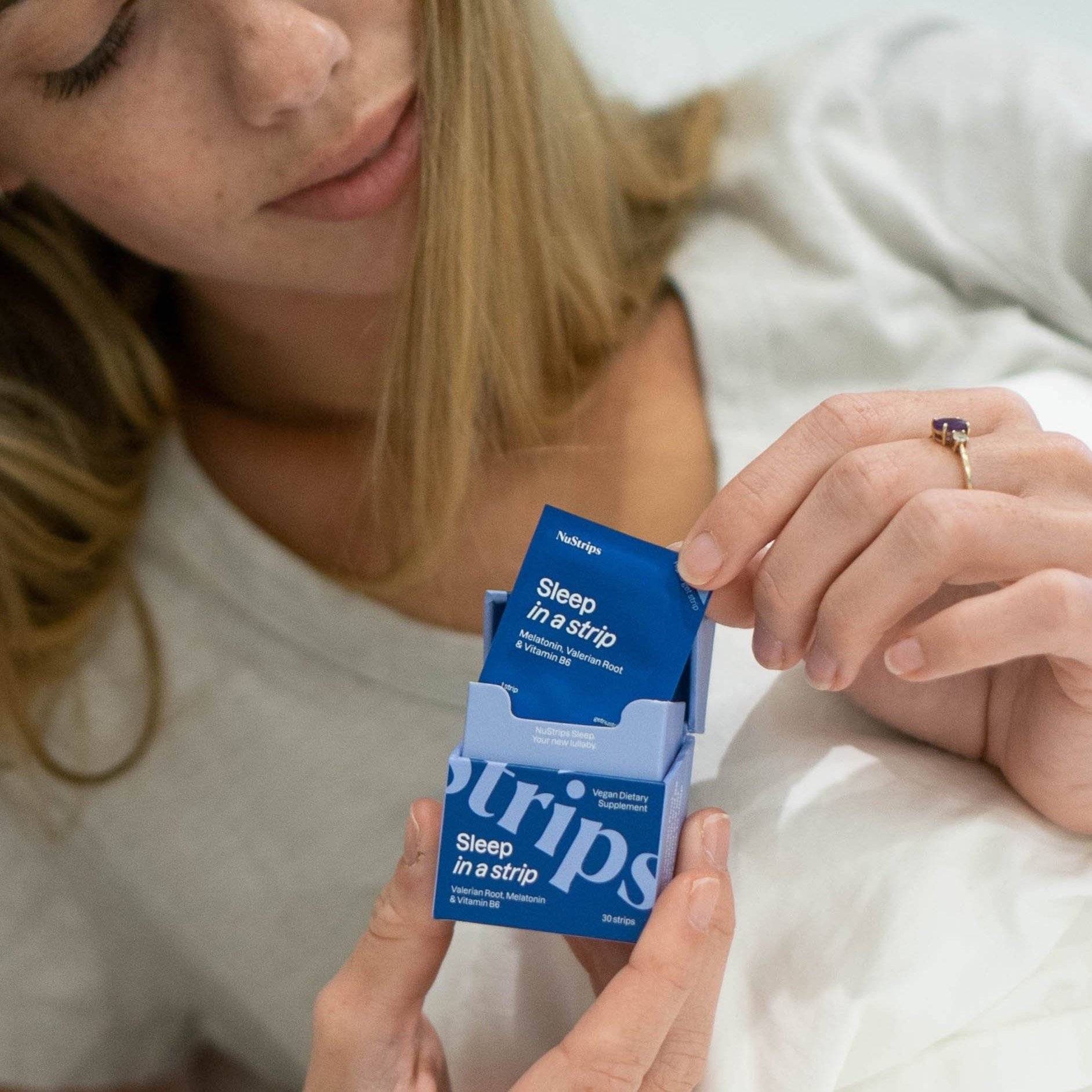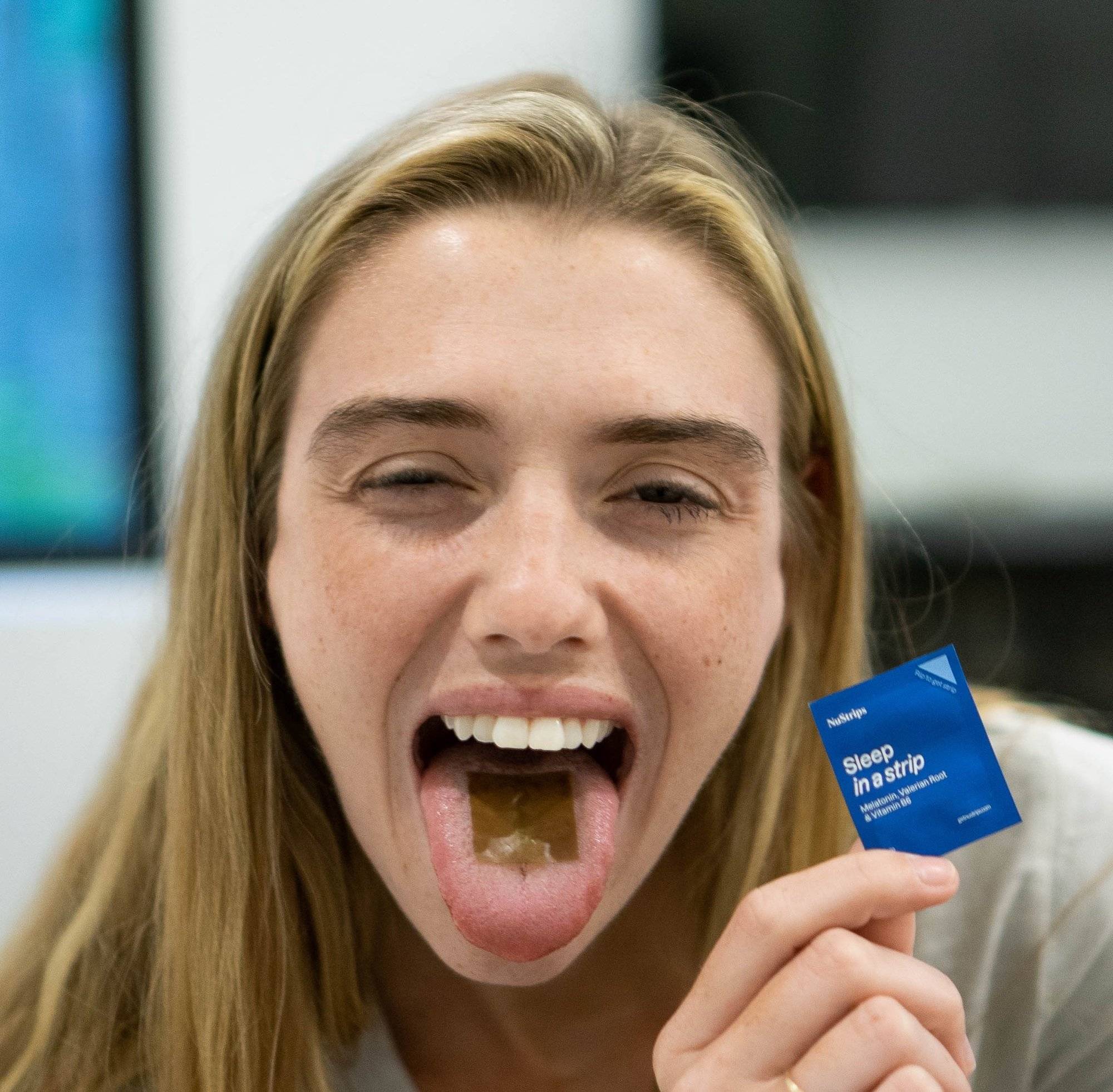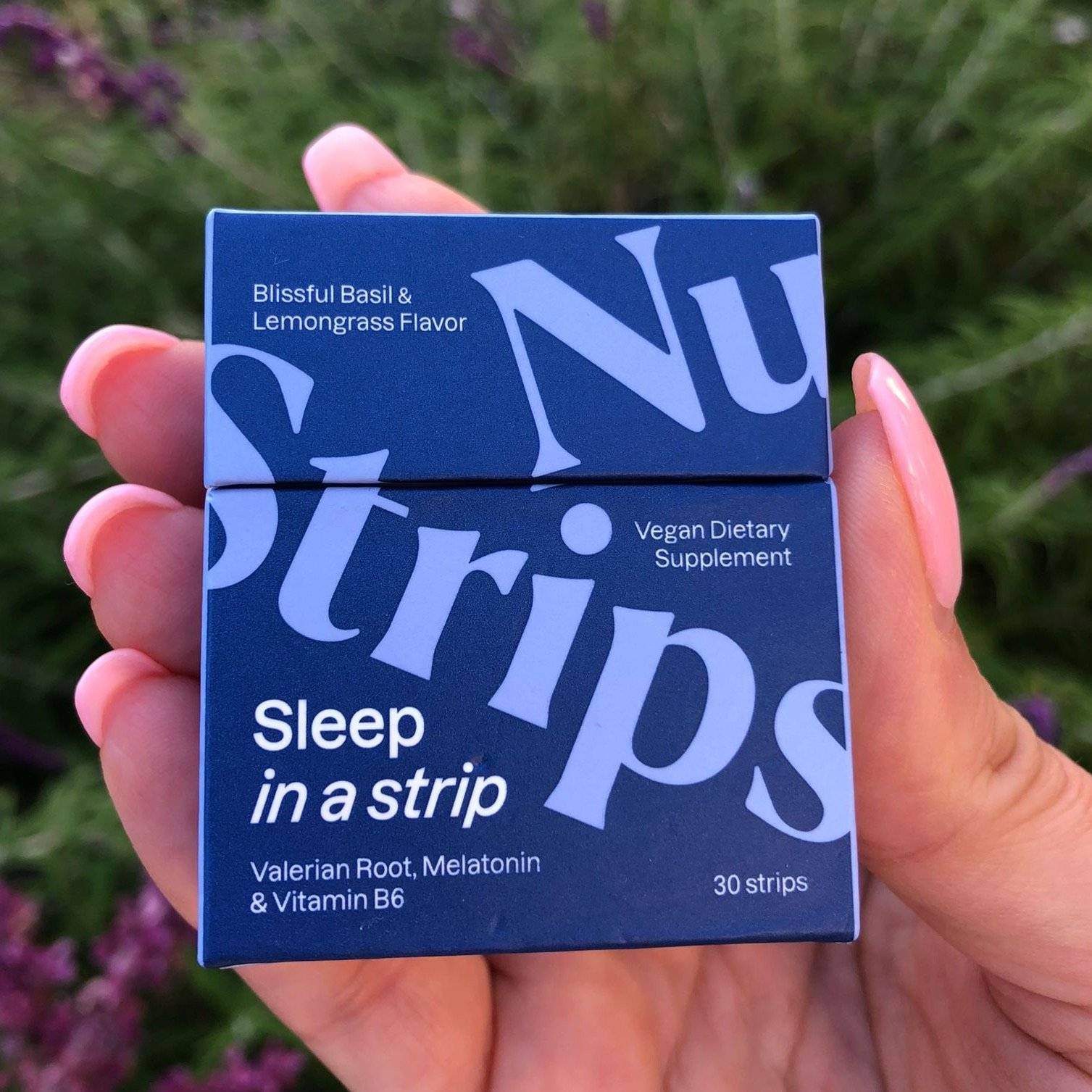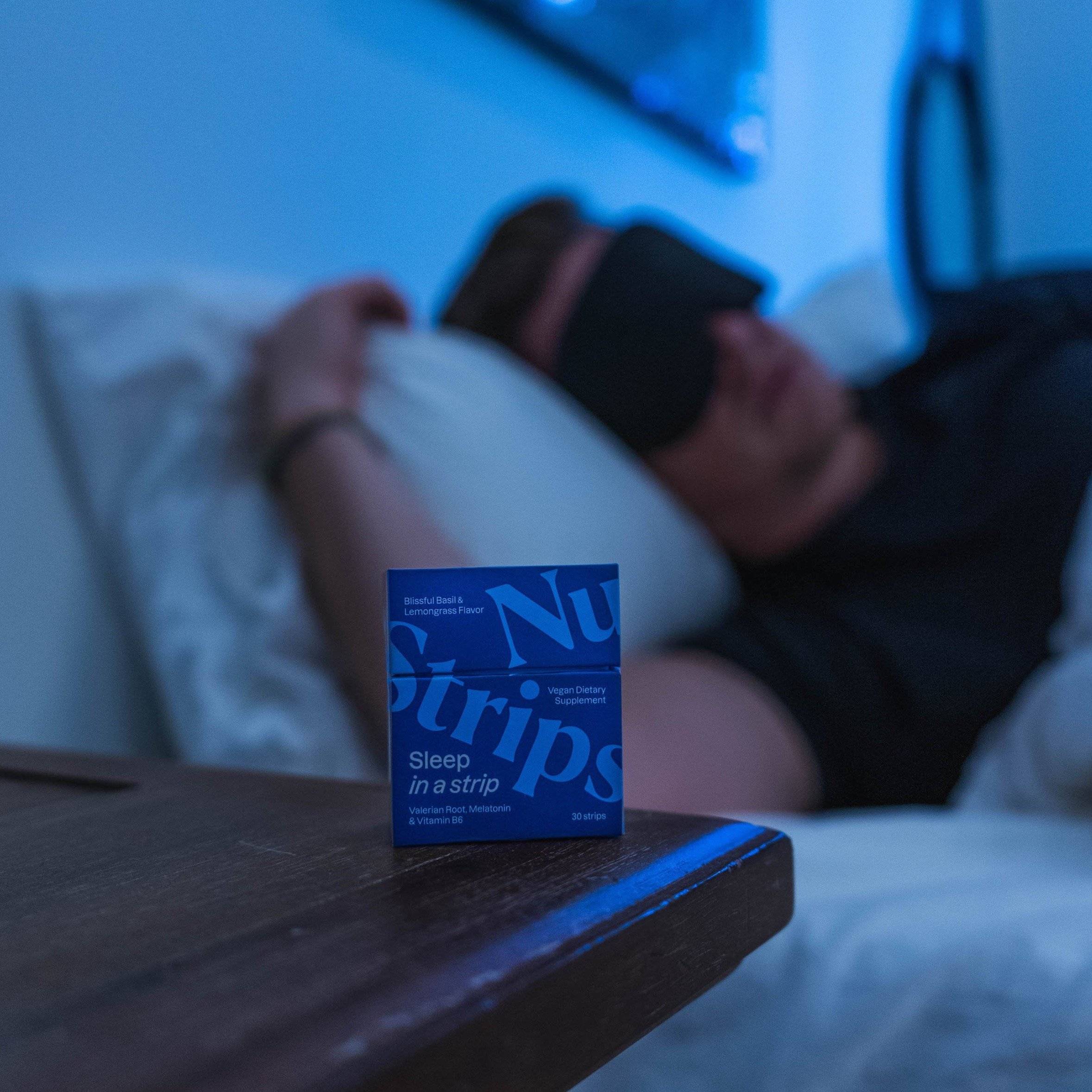 We created Sleep In a Strip™ because we were tired of sleep aids that were either addictive or ineffective.
Whether you're trying to maintain your sleep schedule or looking for some sleep on that red-eye flight, we've got your back.
Get sleepy in minutes and wake up feeling fresh as a daisy with NuStrips.
A full night of sleep that melts on your tongue.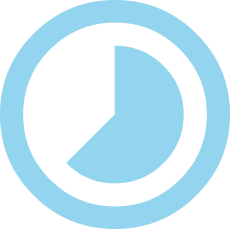 Full night's sleep ASAP
Fall asleep in minutes and get a full night of restful sleep.
---
Recharge your mind and body
Give your mind and body the rest they deserve.
---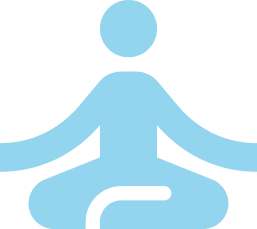 Wake Up Fresh
Deep sleep without the morning grogginess.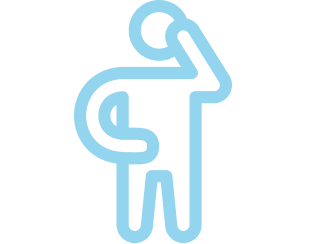 No Sugar or Bloat
No bloat from liquids or sugary gummies.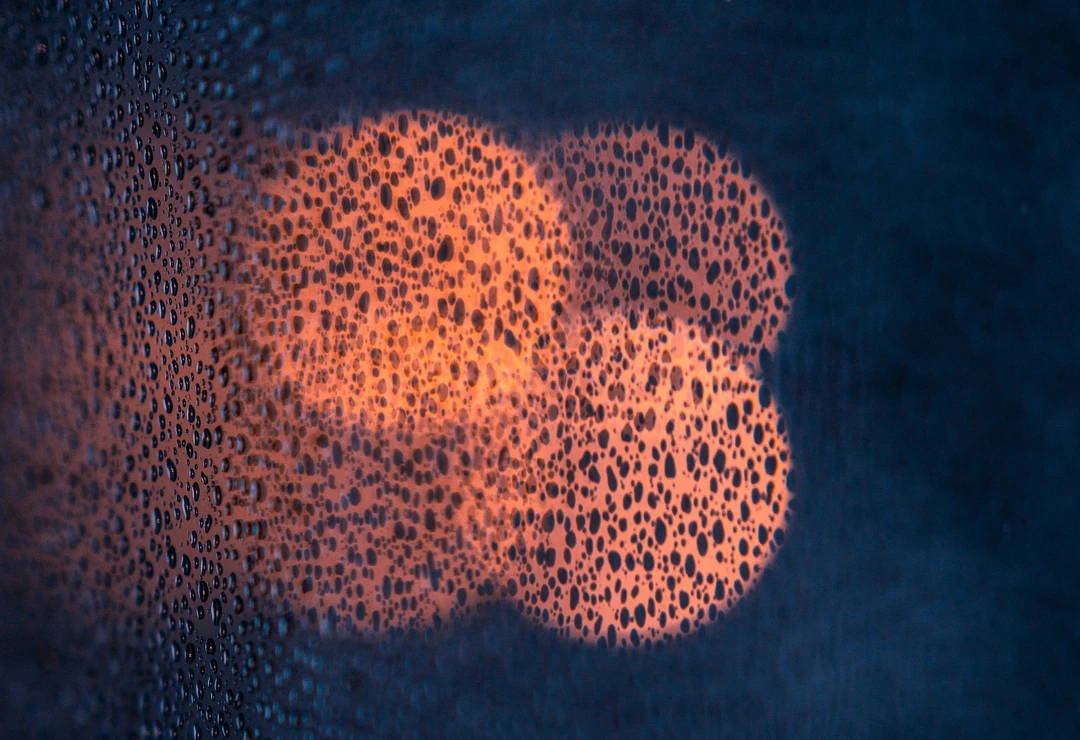 Melatonin | 5mg
Naturally produced by your body in the pineal gland, Melatonin is a natural hormone that helps your circadian rhythms function properly.†
---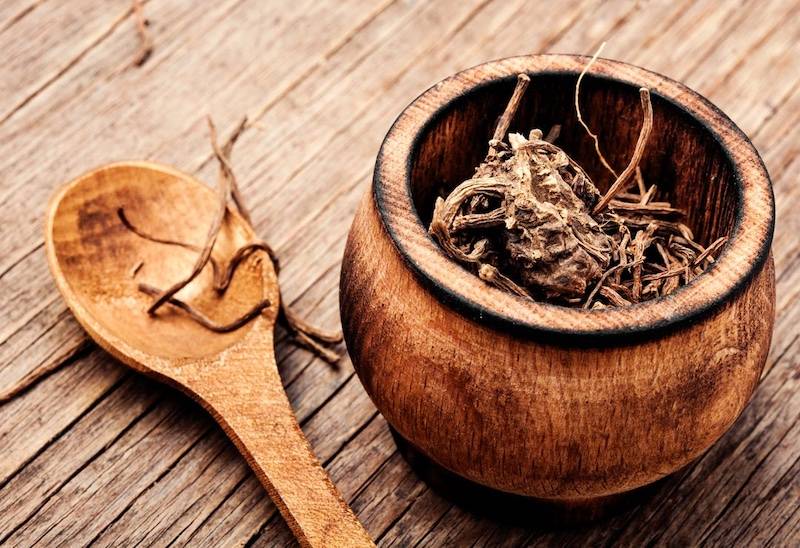 Valerian Root | 25mg
Valerian Root Extract, commonly referred to as "nature's valium" is known to promote relaxation and helping get your body and mind ready for sleep.†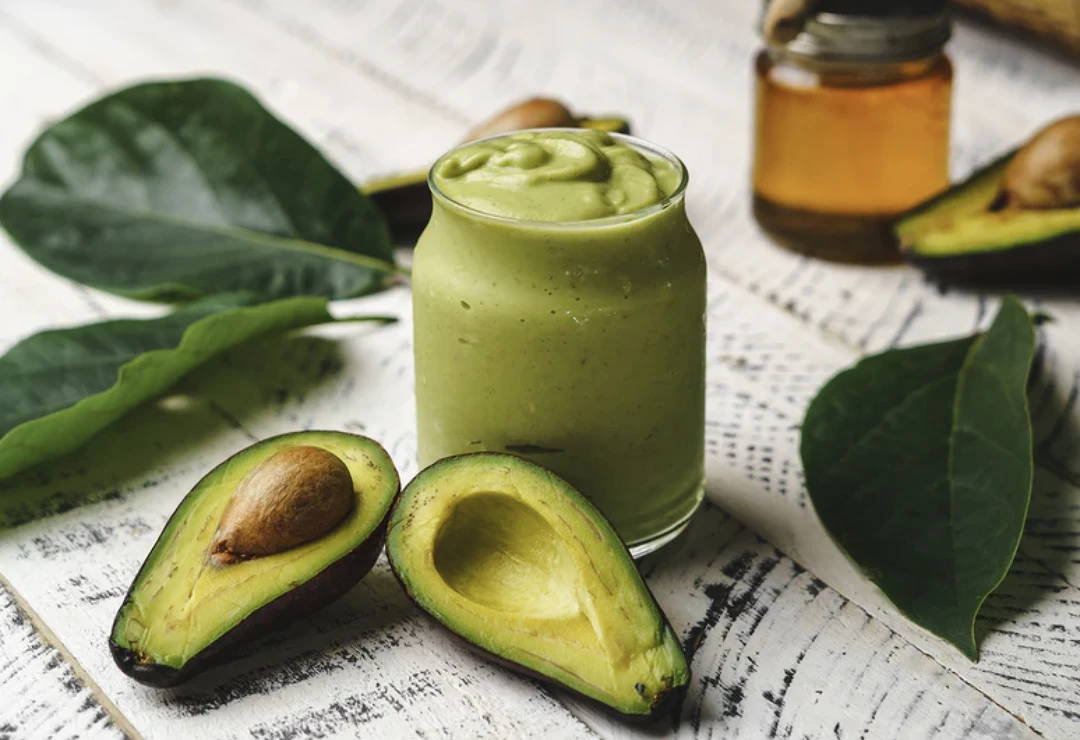 Vitamin B6 | 5mg
Vitamin B6 is known to play a key role in regulating and producing neurotransmitters that regulate emotions and other body functions associated with wellbeing.†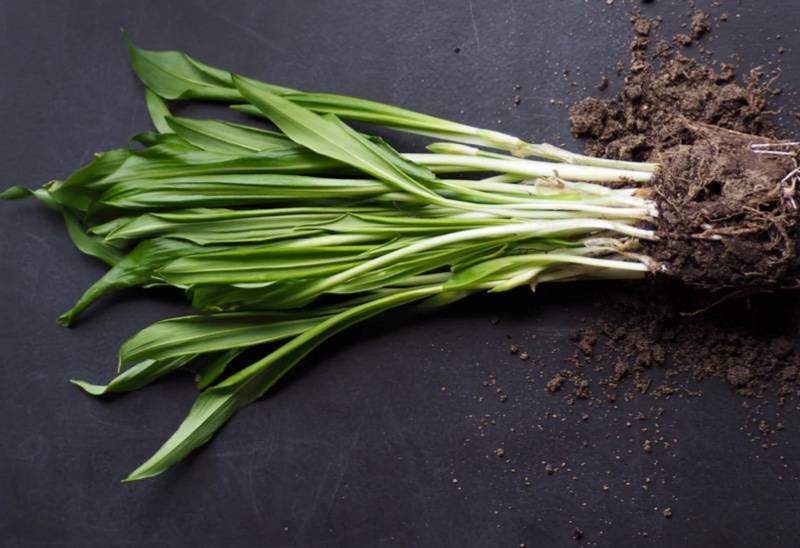 Lemongrass-Basil Flavor
Natural basil lemongrass flavor that will make you feel serene and relaxed as you doze off in minutes.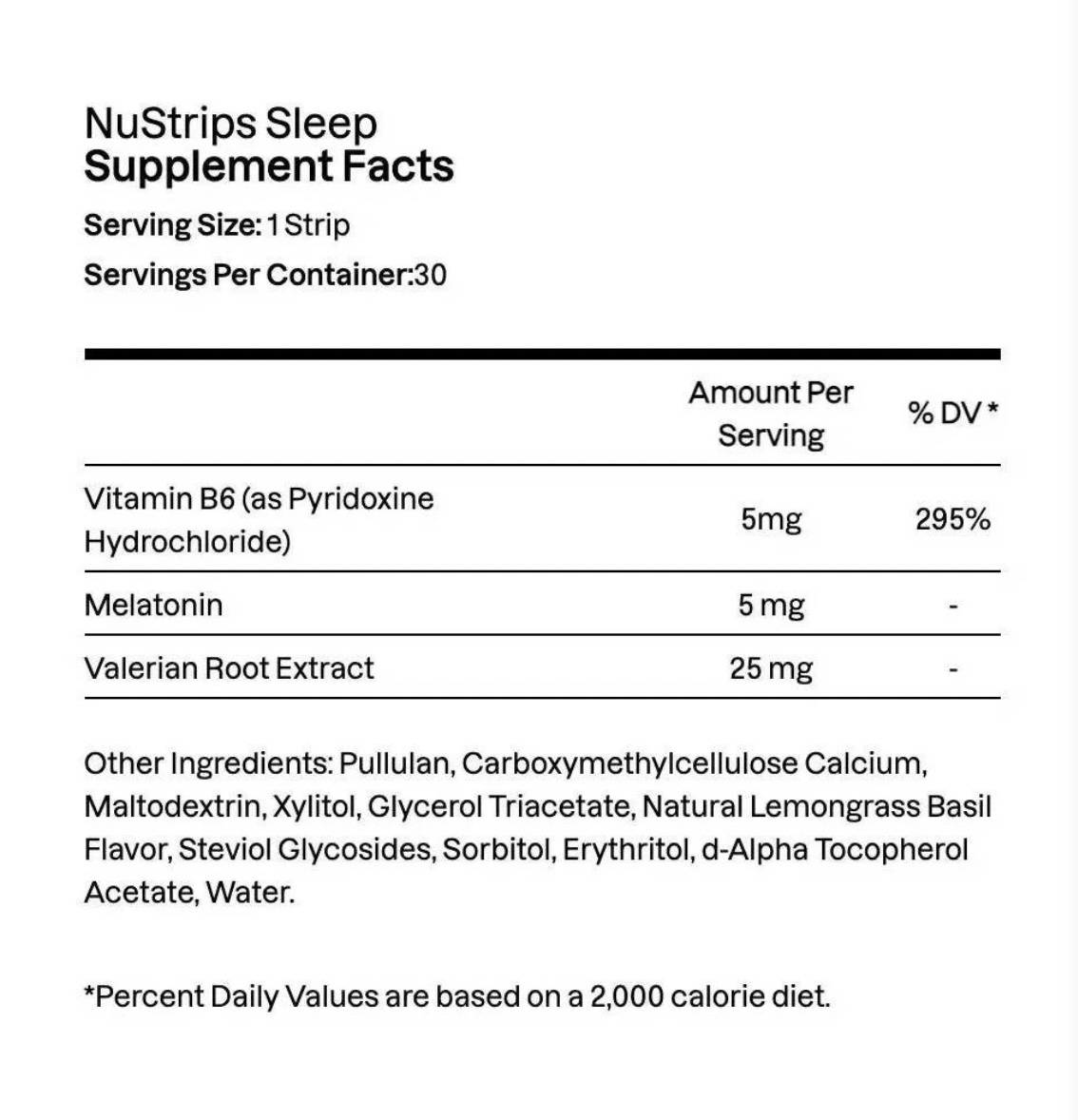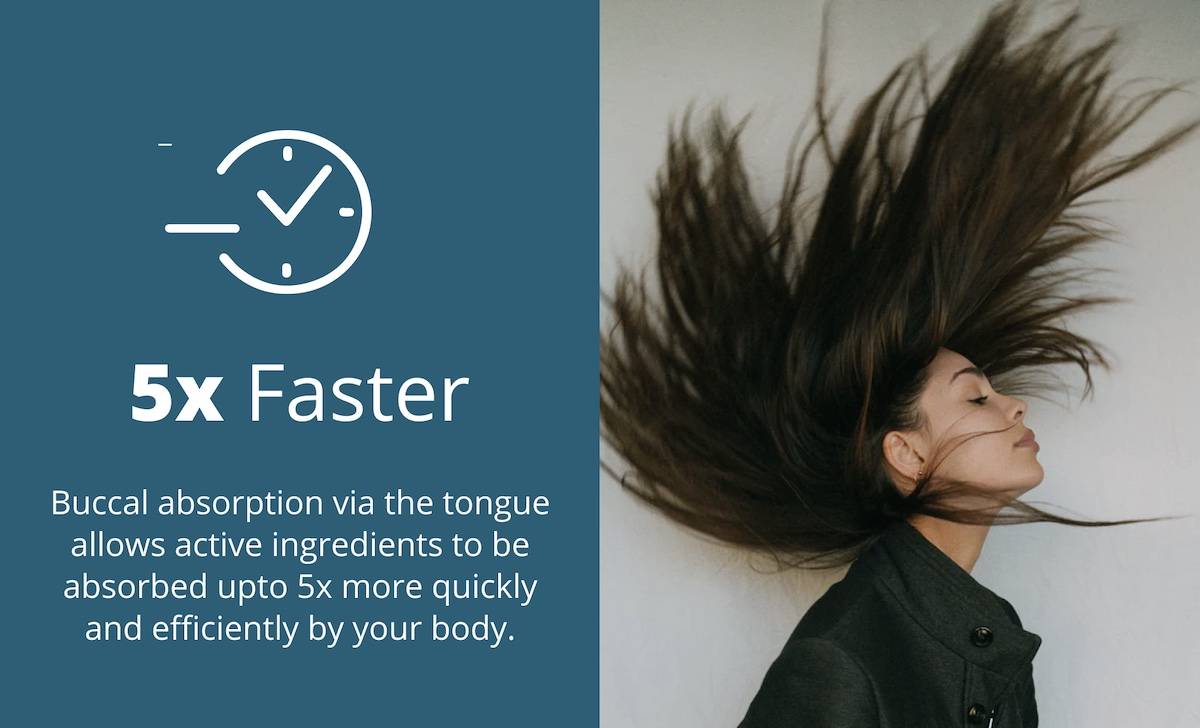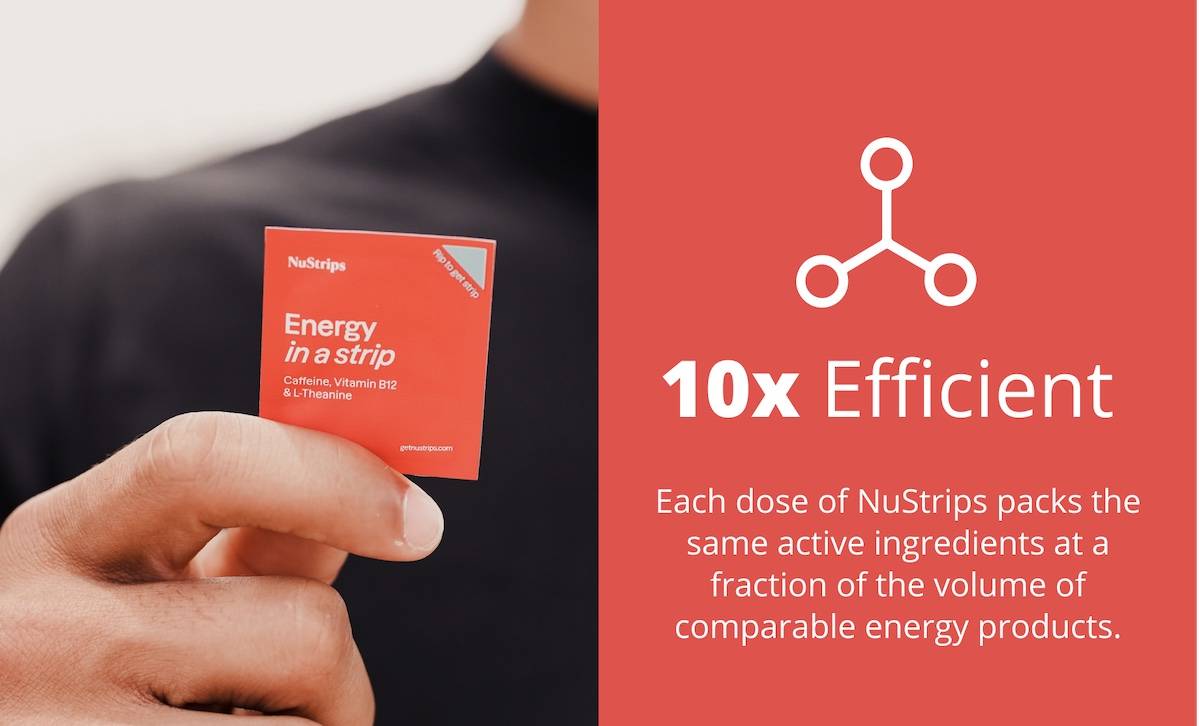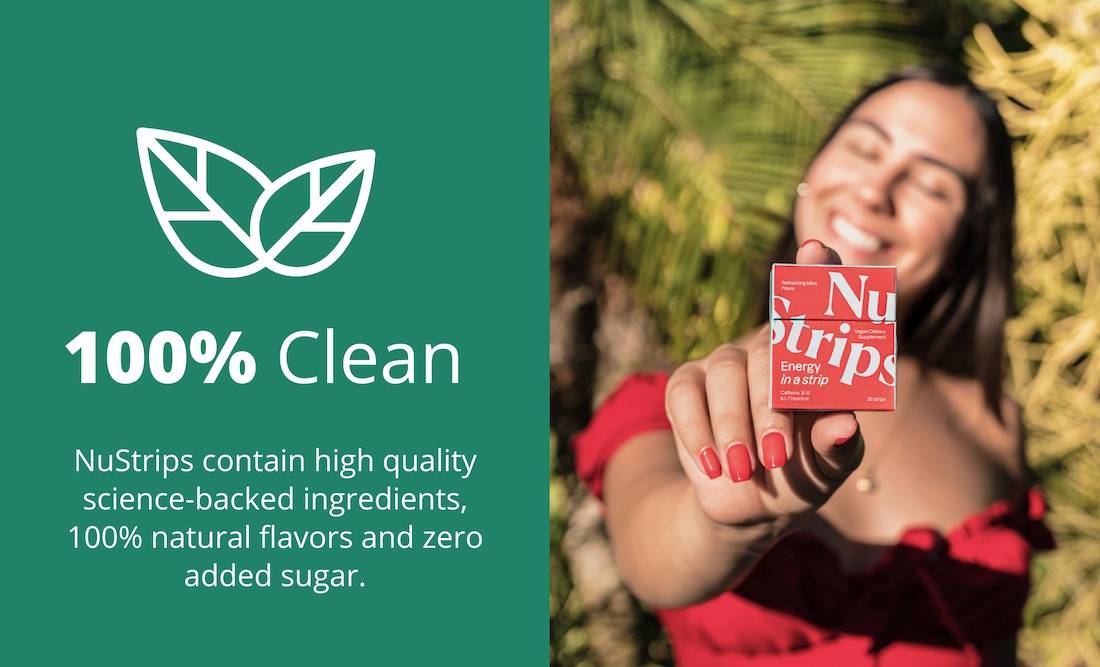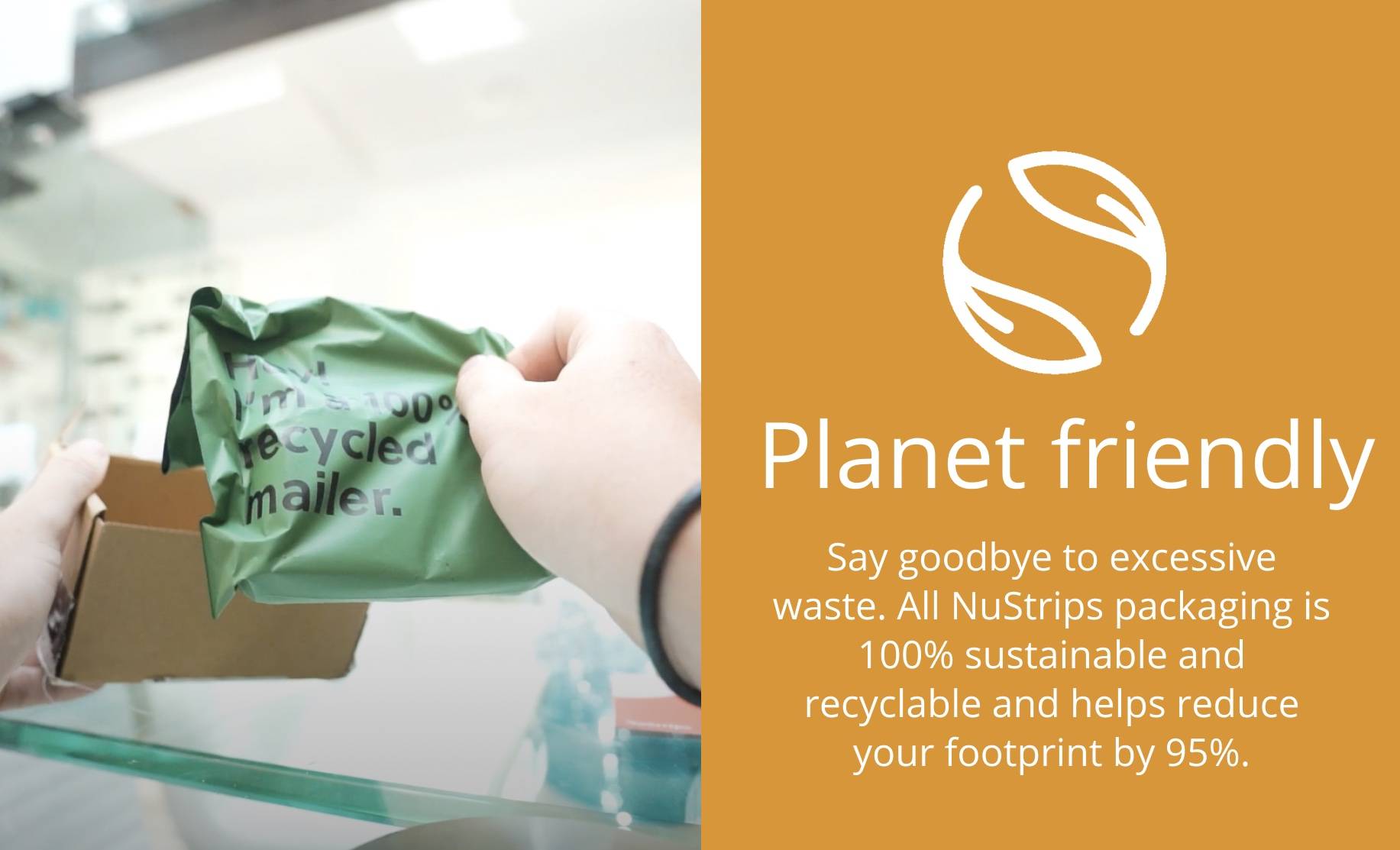 Learn more about our tech ›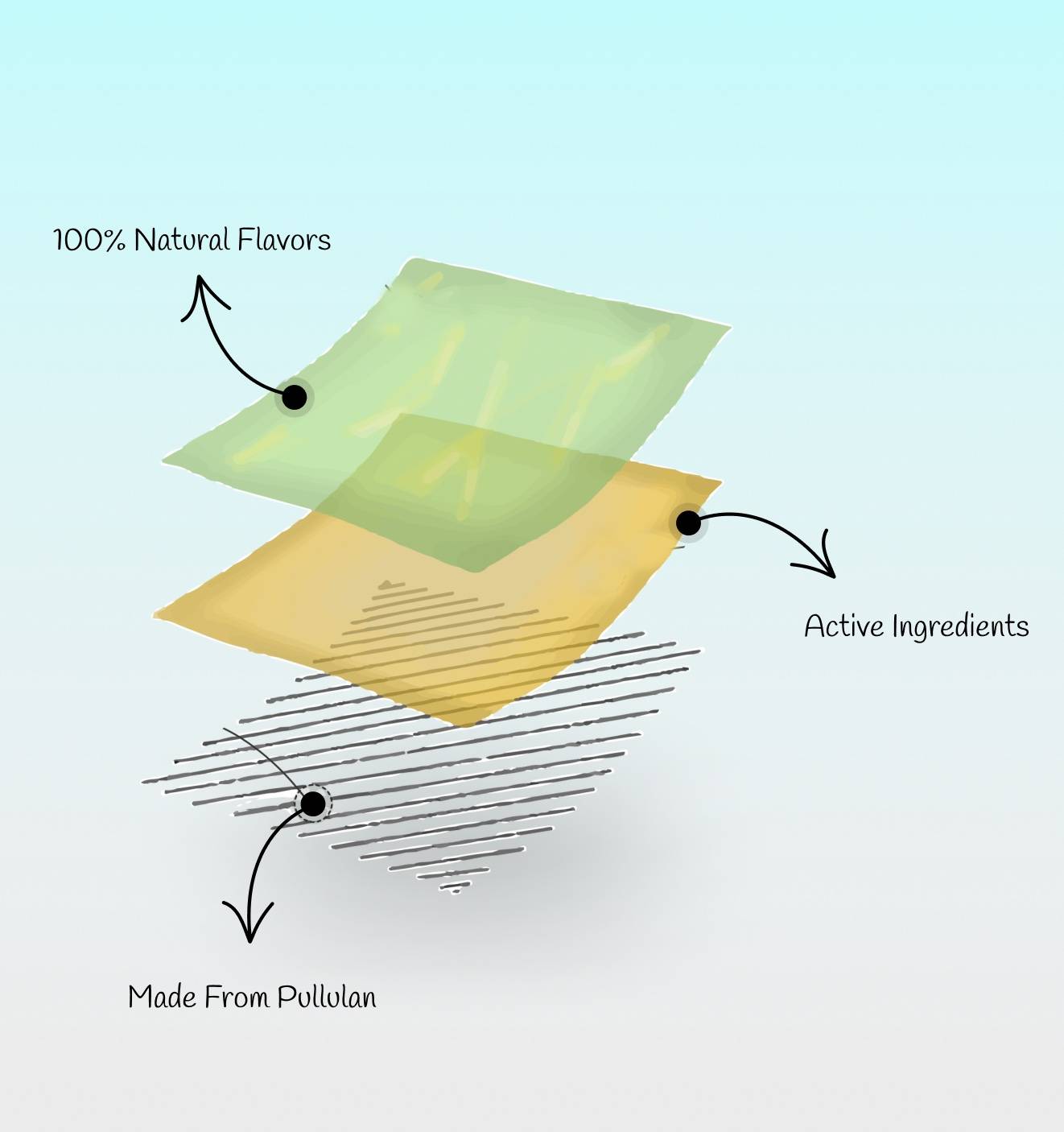 The Tesla of Energy boosts
Each paper-thin NuStrip is created using our patented In a Strip™ technology and supercharged with the same amount of active nutrients as 2-3 pills of gummies.
⏩ 5x Faster — Absorption via the tongue is known to be upto 5x faster than drinking or swallowing.
🧬 10x Efficient — Each dose consumes 1/10th the space of comparable sleep supplements.
🌱 100% Clean — We use only natural flavors and clean ingredients with zero added sugar.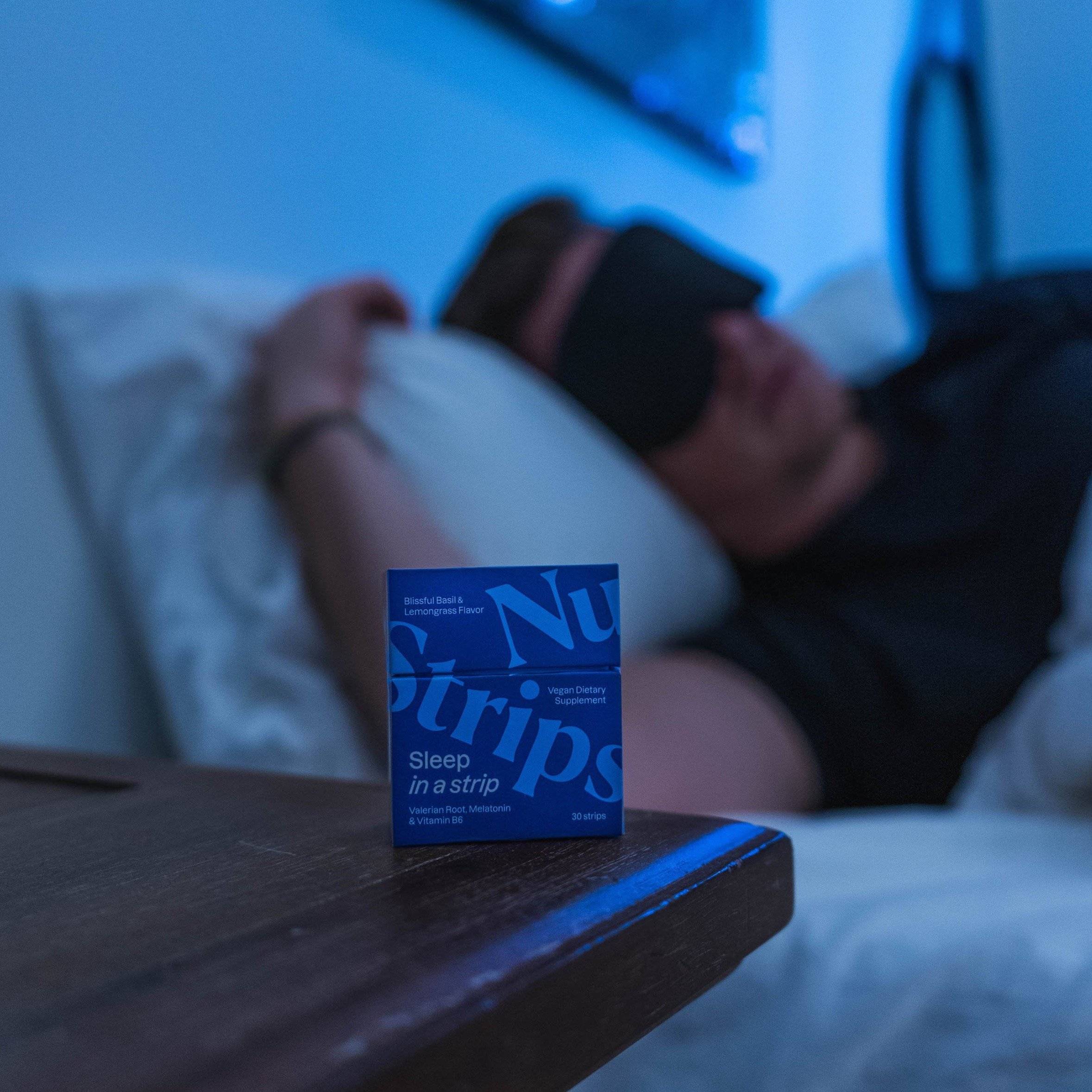 "
"Fell asleep in 8 minutes and slept like a baby"
★ ★ ★ ★ ★
— Amanda M (TX)
---
"
"Knocked me out in 15 mins flat."
★ ★ ★ ★ ★
— Son H (TX)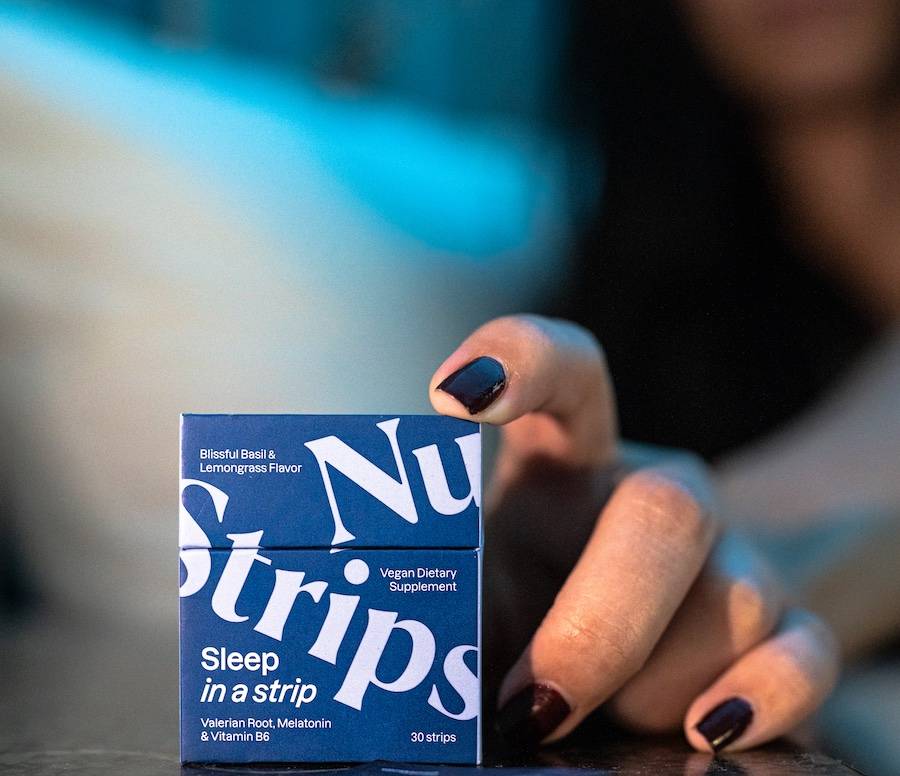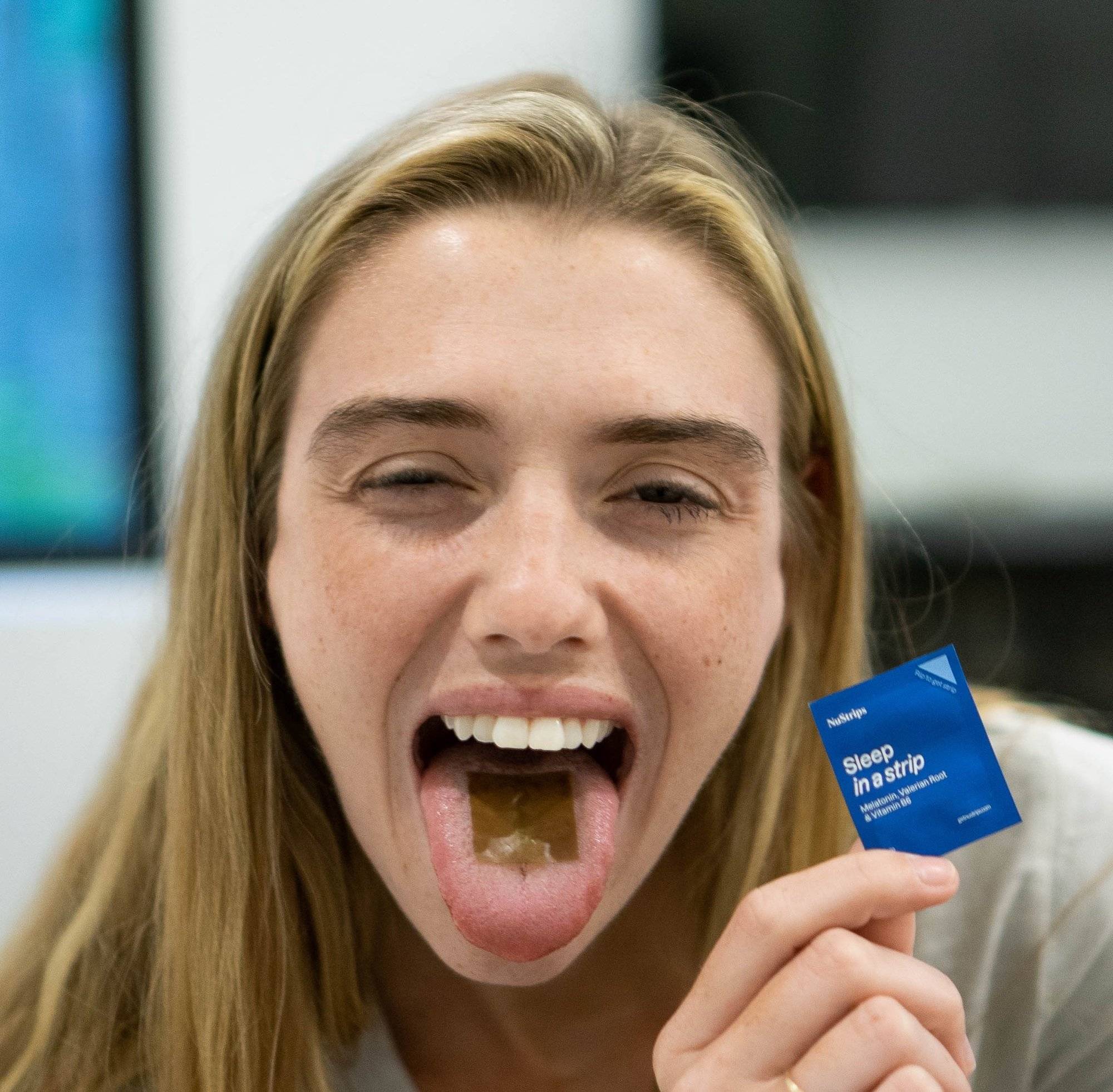 "
"I have been having trouble sleeping for awhile now but these strips help a lot."
★ ★ ★ ★ ★
— Mona C (KY)
"
"These work really well for me. Better than just taking a melatonin supplement."
★ ★ ★ ★ ★
— Samira K (NY)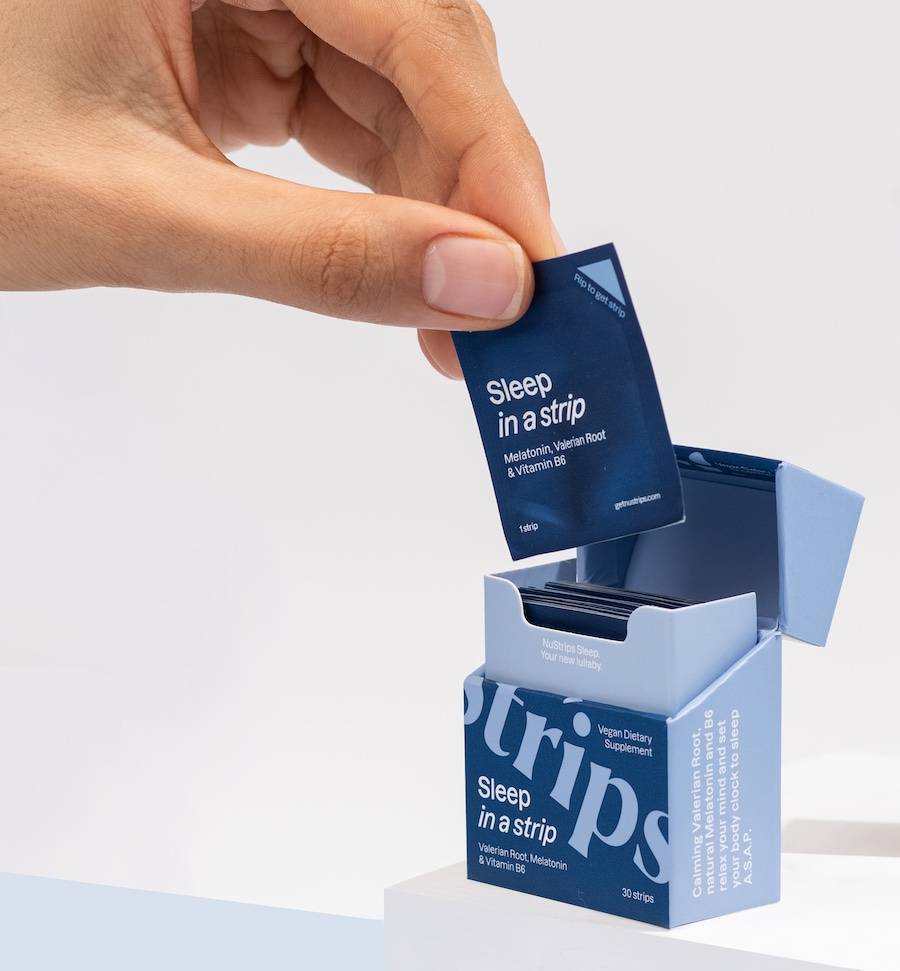 Save $10 when you bundle with our best-seller Energy In a Strip™
Get the best-selling bundle for just $24 per pack!
Total $48