The first real alternative to coffee.
A revolution in nutrition technology.
★ ★ ★ ★ ★  4.94 (112 Reviews)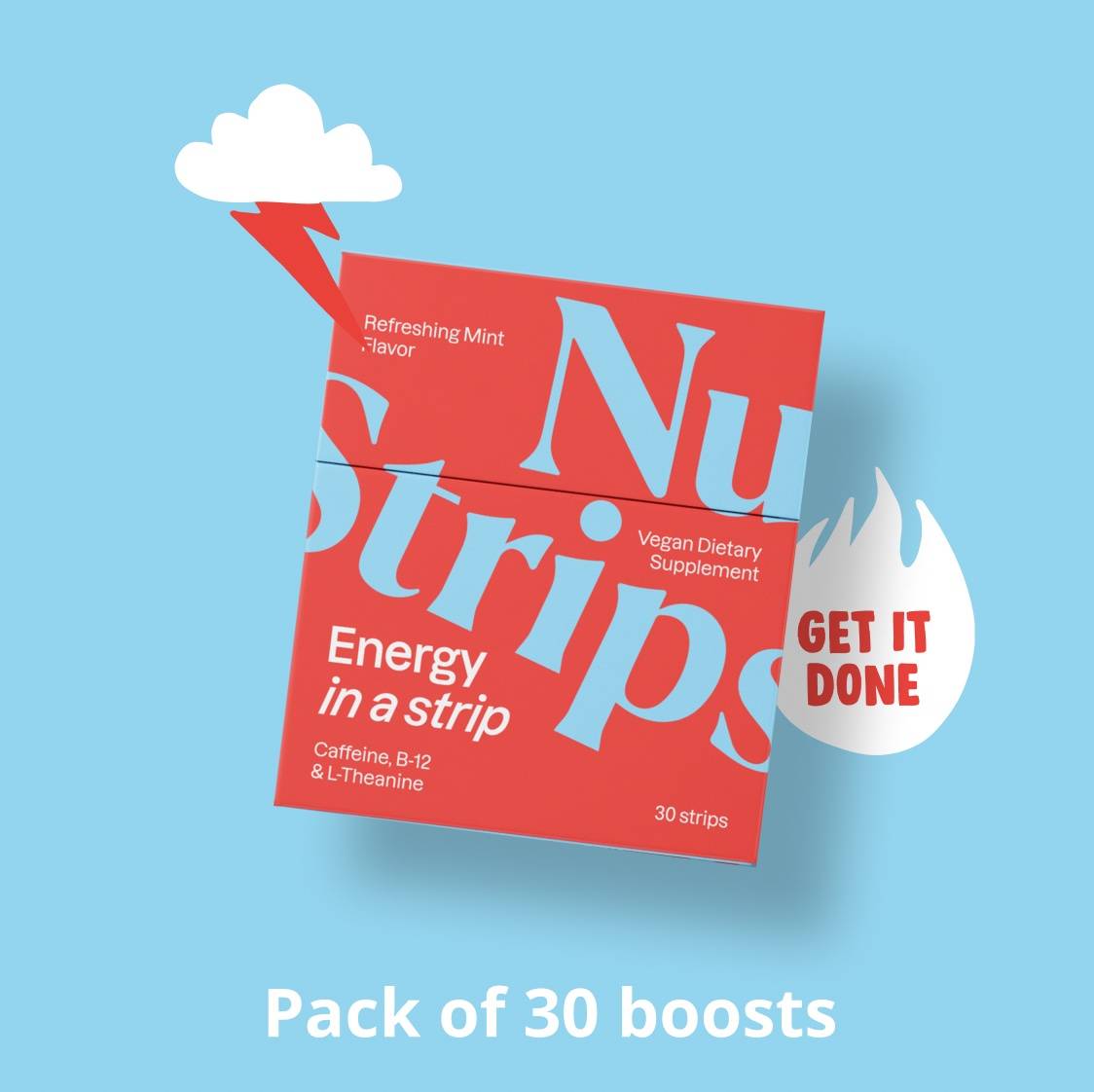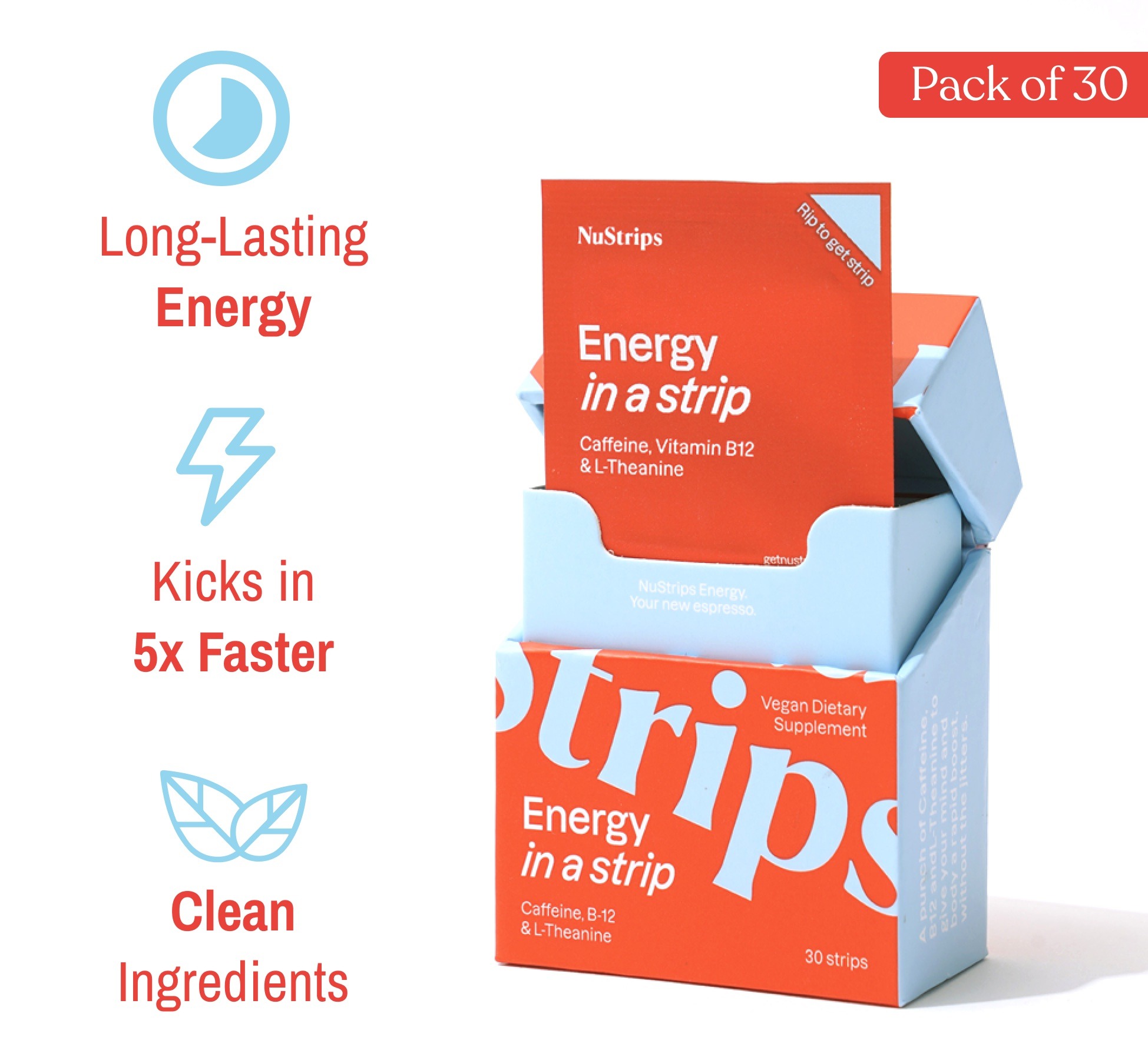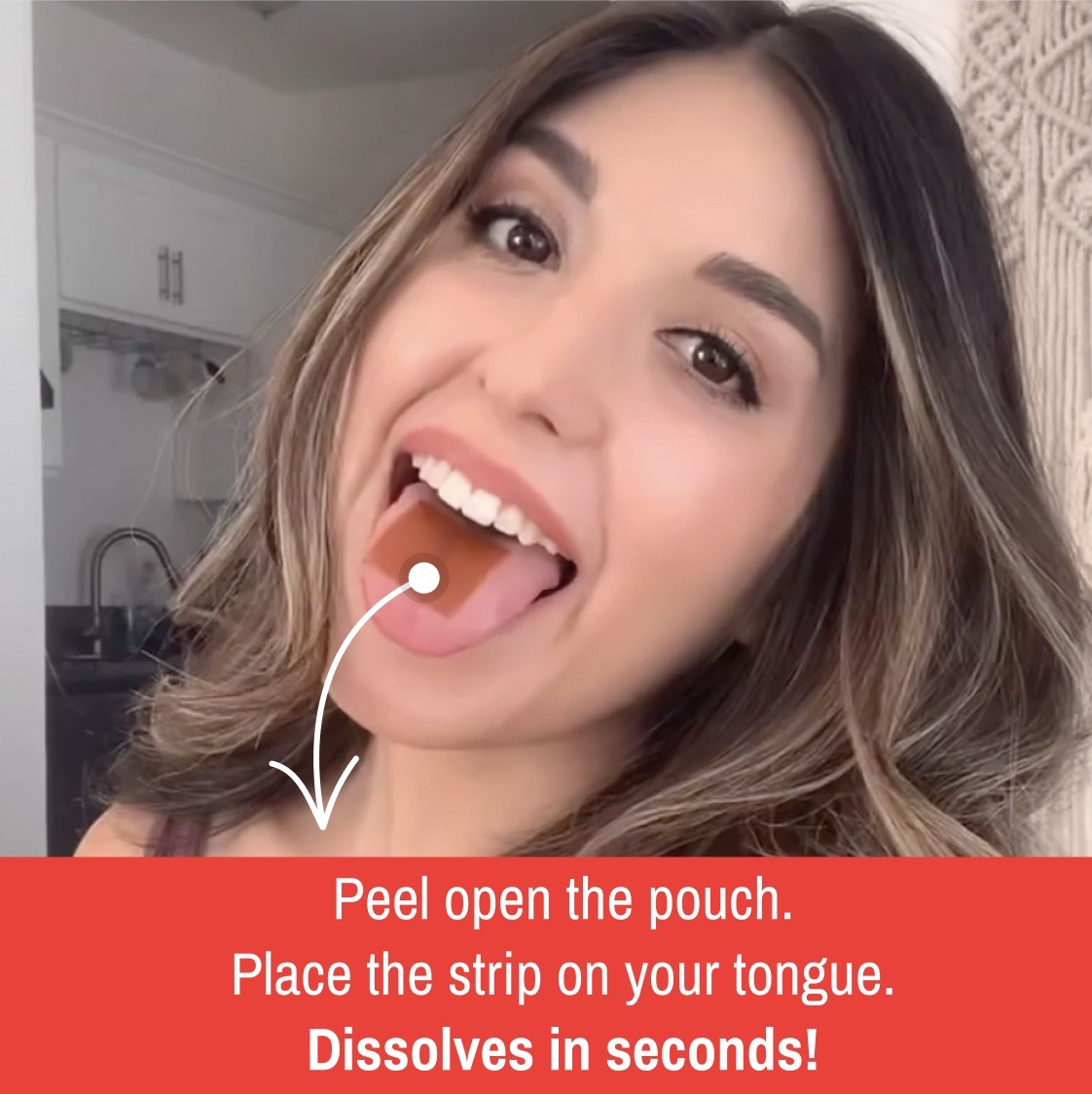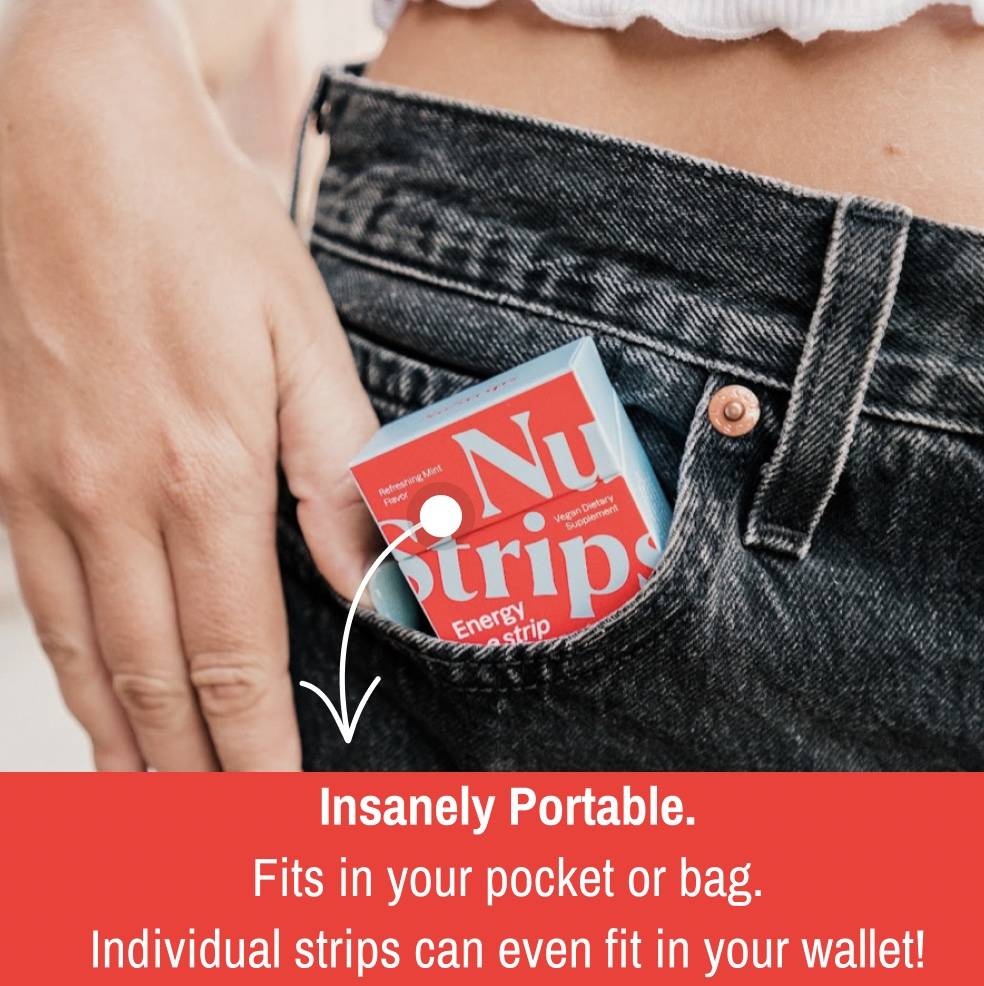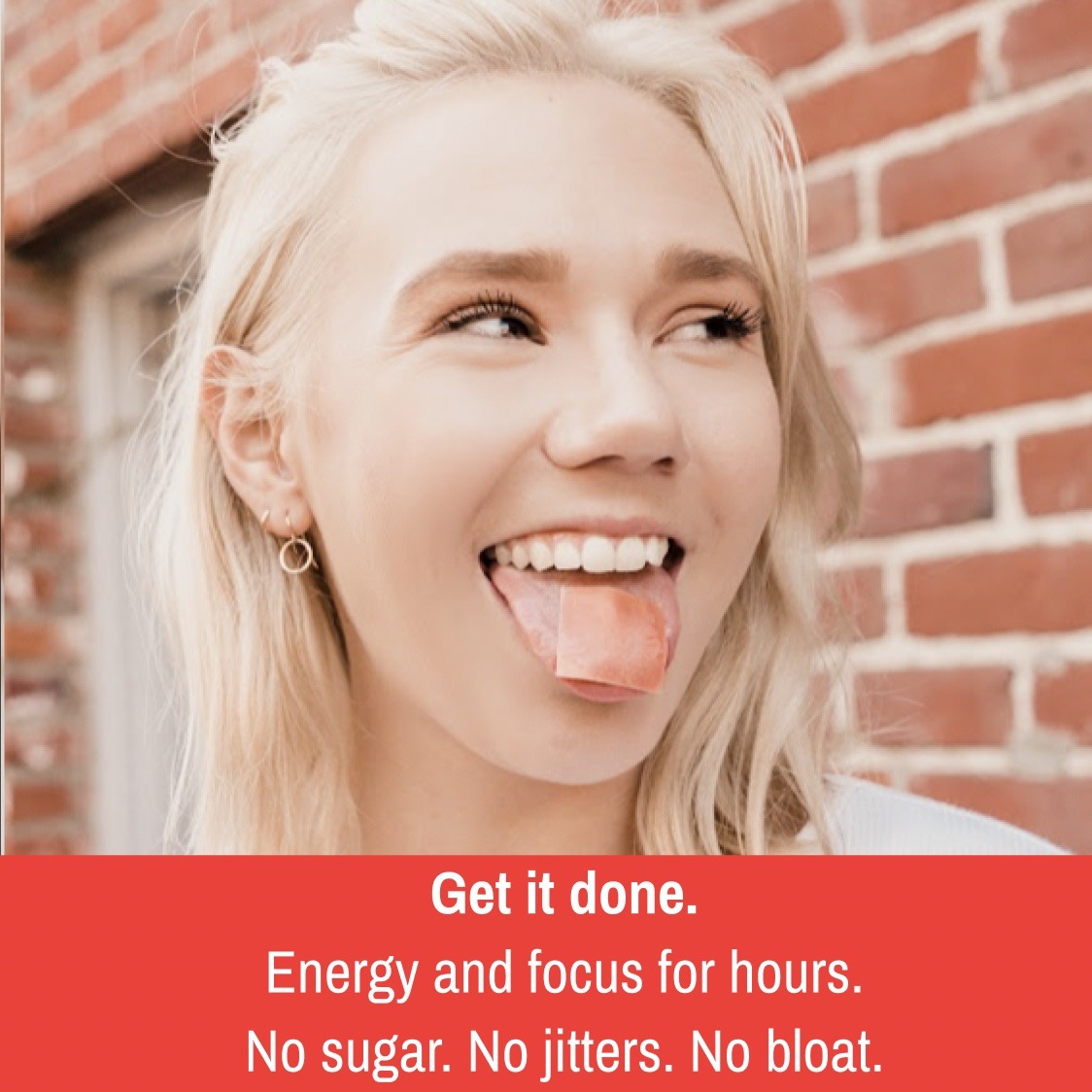 Energy for hours for less than a dollar!
Try it risk-free! Free shipping & returns.
---
---
👅 Stamp-sized strips that melt on your tongue
⚡ Packed with Caffeine, L-Theanine and Vitamin B12
🏃‍♀️ Fast-acting Energy and Focus for hours
❄️ Refreshing natural mint flavor
🌱 Clean ingredients, zero added sugar
✔️ US FDA Compliant   ✔️ WHO-GMP certified
Created using our patented In a Strip™ technology.
You might have also seen us on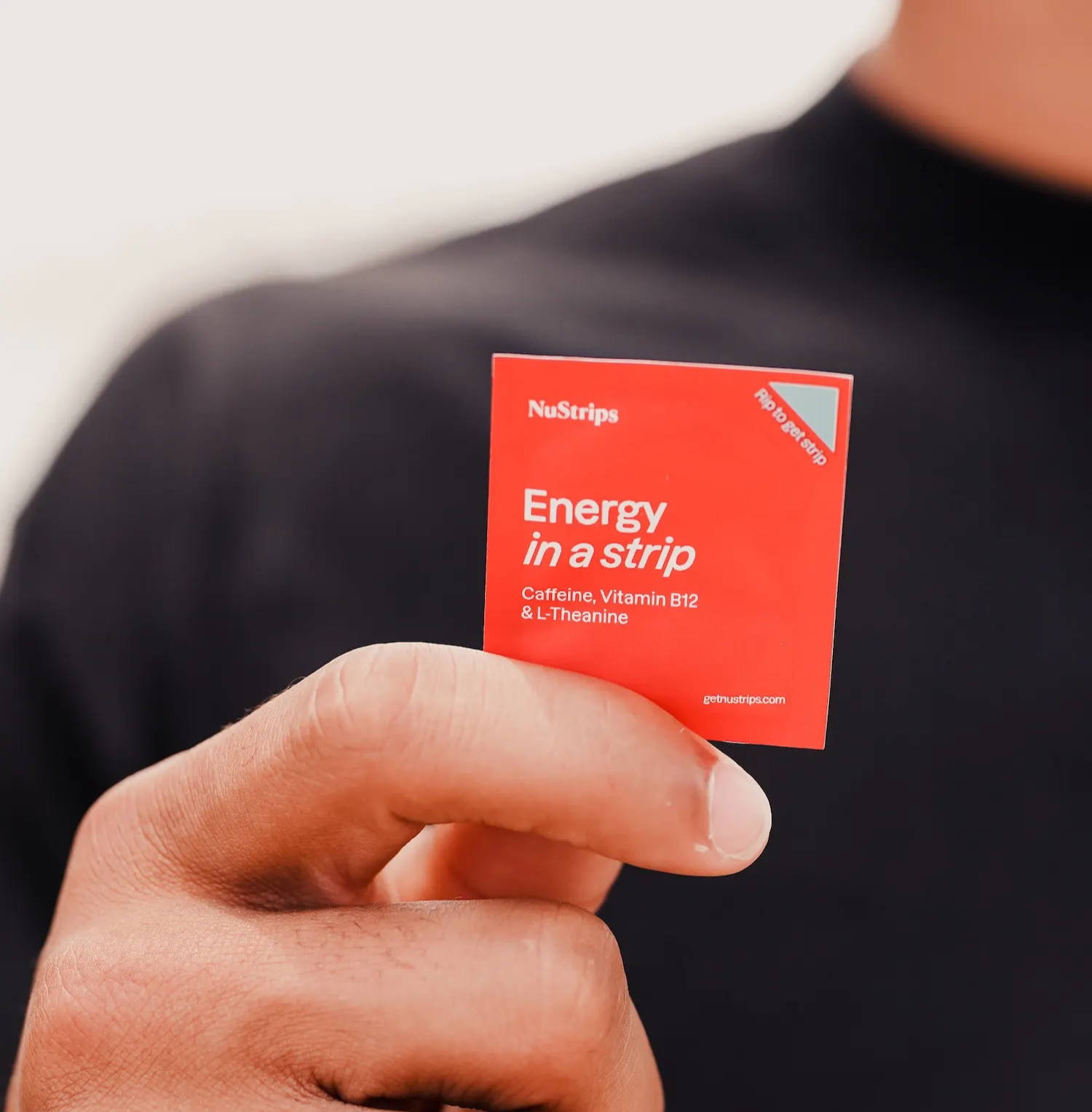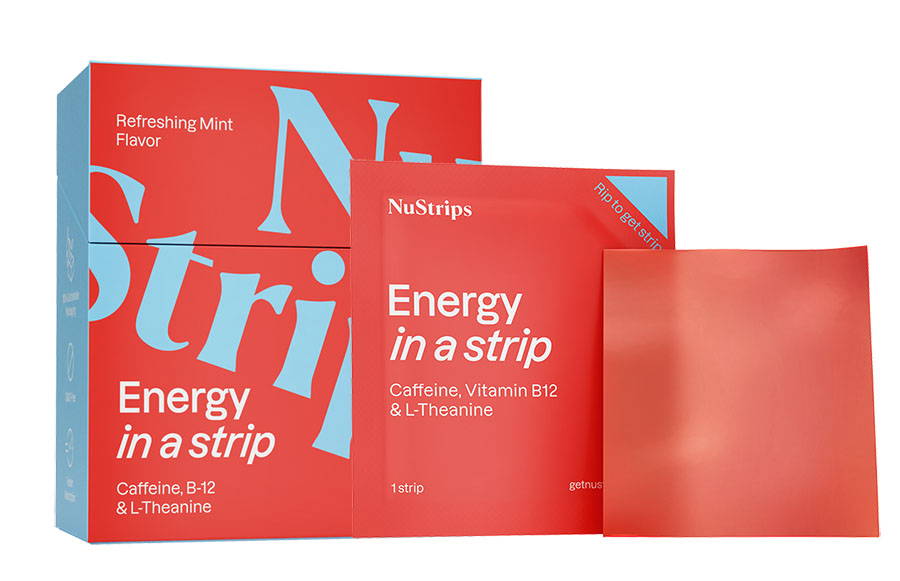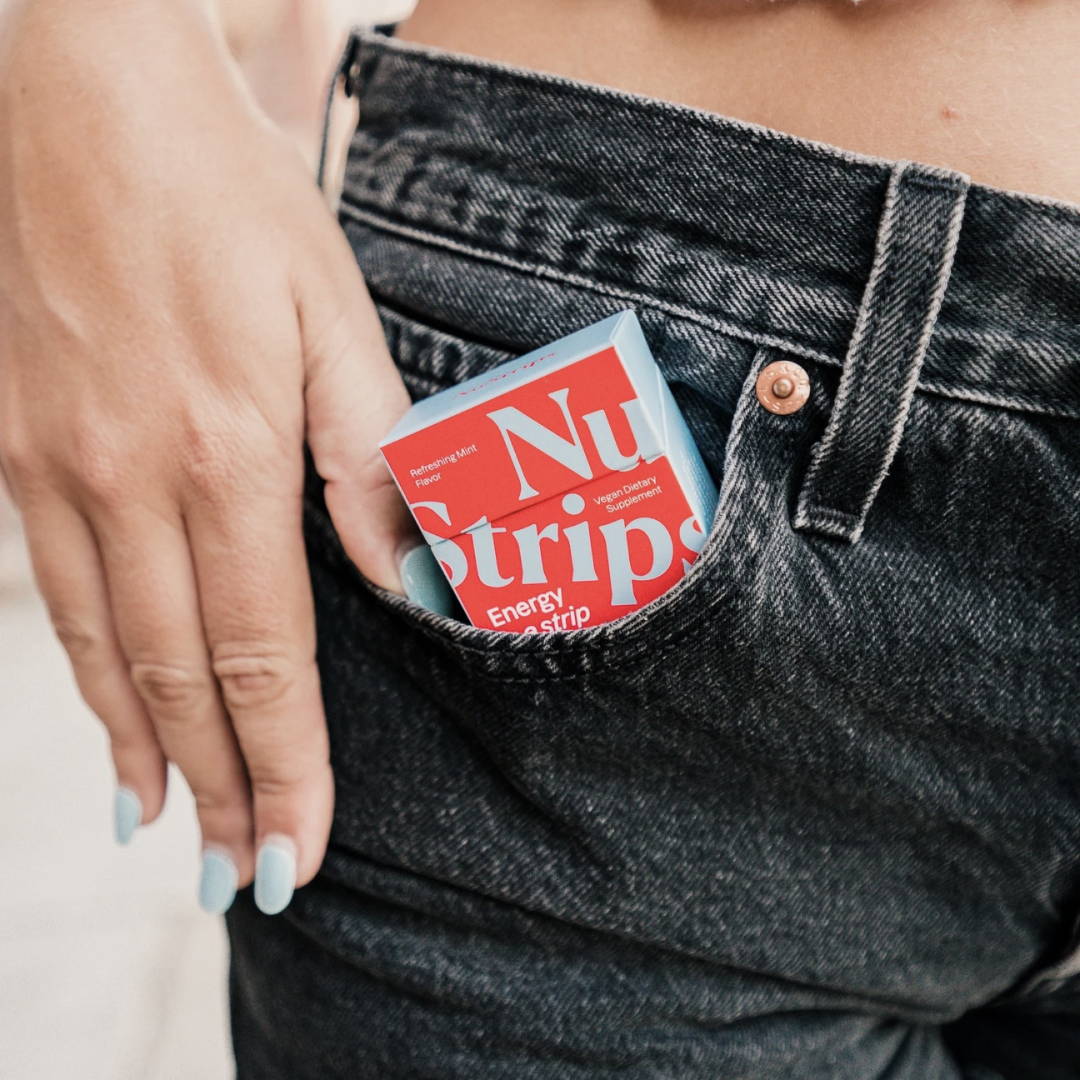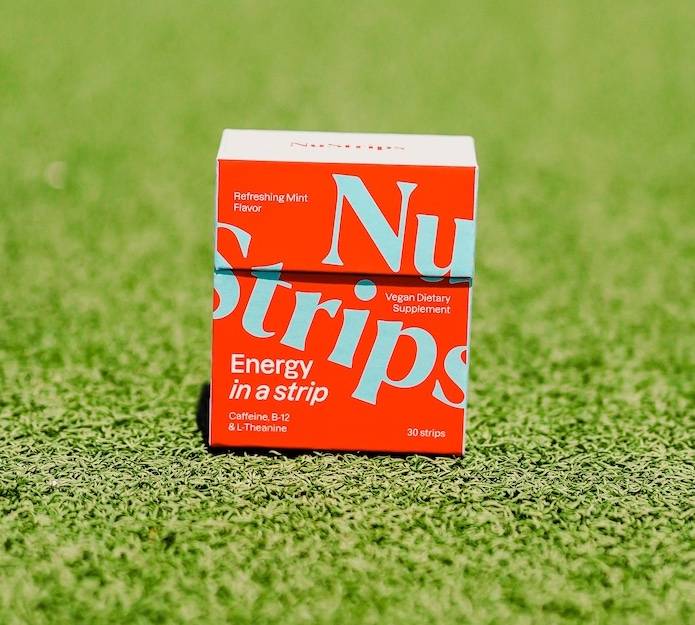 We created Energy In a Strip™ because we were tired of over-priced coffees and unhealthy energy drinks.
Whether you're fighting that mid-day crash or powering through a night shift, we've got your back.
Get a fast and pure shot of energy. Without the sugar, jitters or bloat.
Pure energy that melts on your tongue.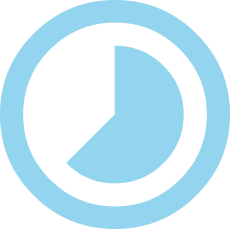 Long-Lasting Energy ASAP
Fast and smooth energy for hours, without the crash.
---
Focus & Alertness
Supercharge your brain and get more focused and attentive.
---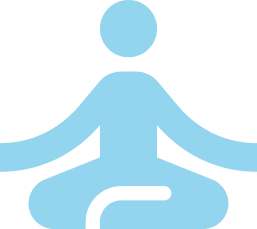 Boost Productivity
Calm and focused energy, mins the jitters.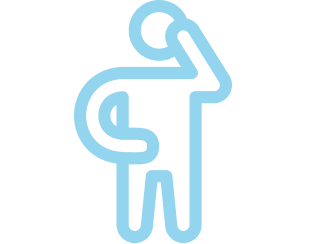 No Sugar or Bloat
Clean energy without the sugar, slish-slosh or heaviness of a drink.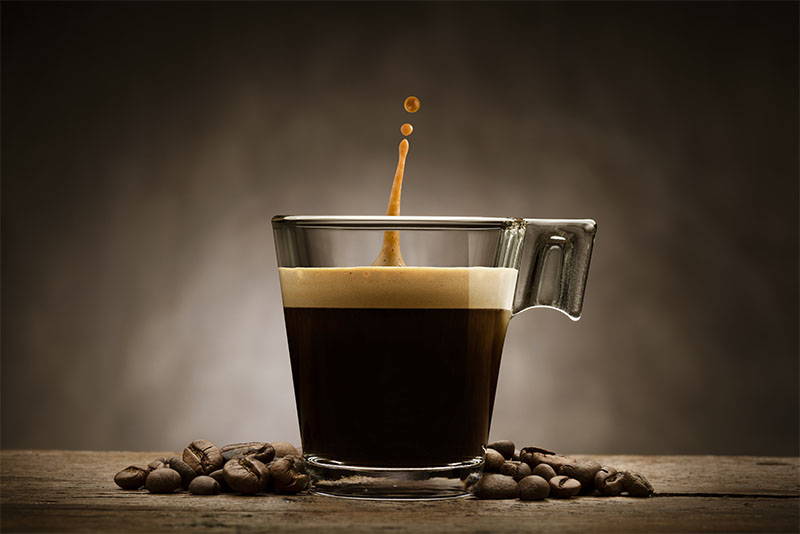 Natural Caffeine 50mg
Studies have shown that caffeine can give you a physical energy boost as well as increase mental focus and alertness.†
---
Natural L-Theanine 30mg
L-Theanine extracted from green and black tea has been shown to reduce mental fatigue while amplifying alpha brain waves.†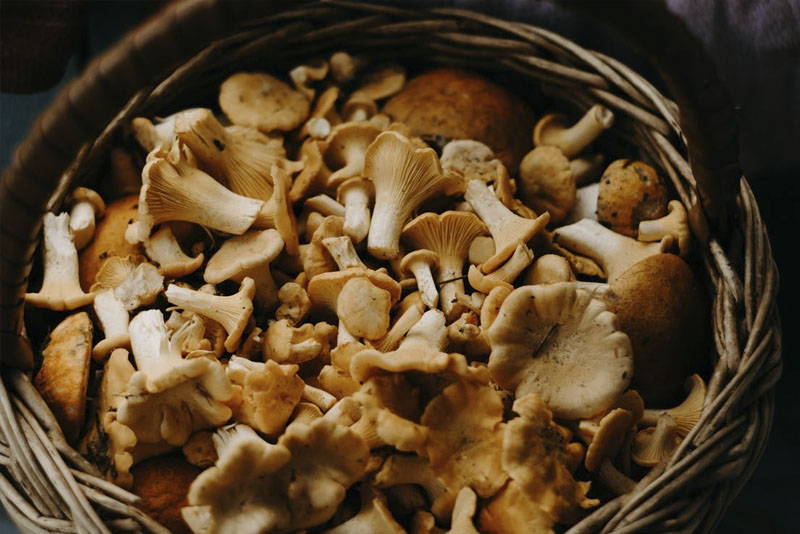 Vegan Vitamin B12 6mcg
Vitamin B12, generally found in meat and eggs, is known to improve your mood by promoting serotonin production and to enhance your memory.†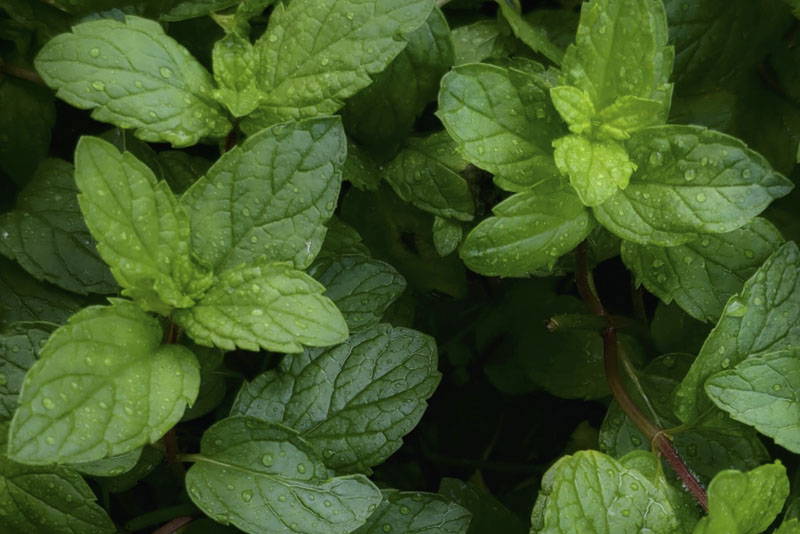 Natural Mint Flavor
Natural mint flavor that will make you feel energetic as it melts on your tongue and leave you with minty-fresh refreshing breath.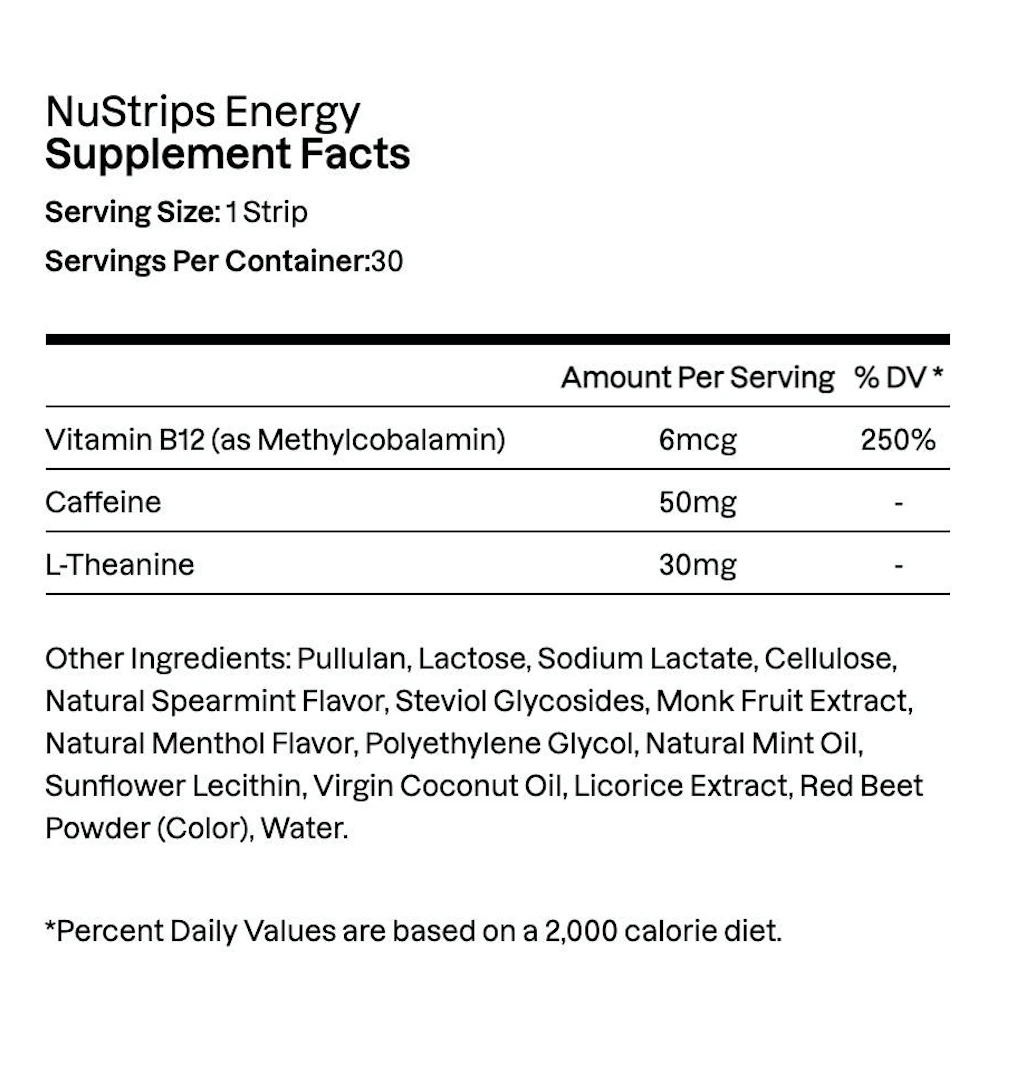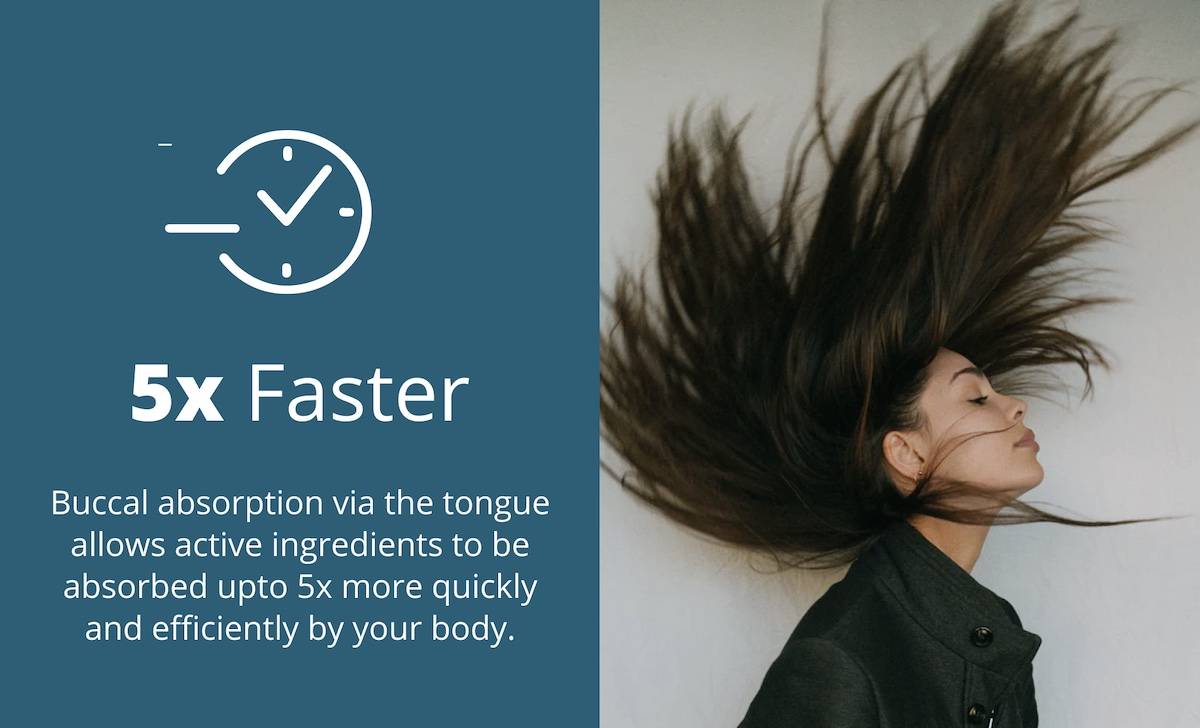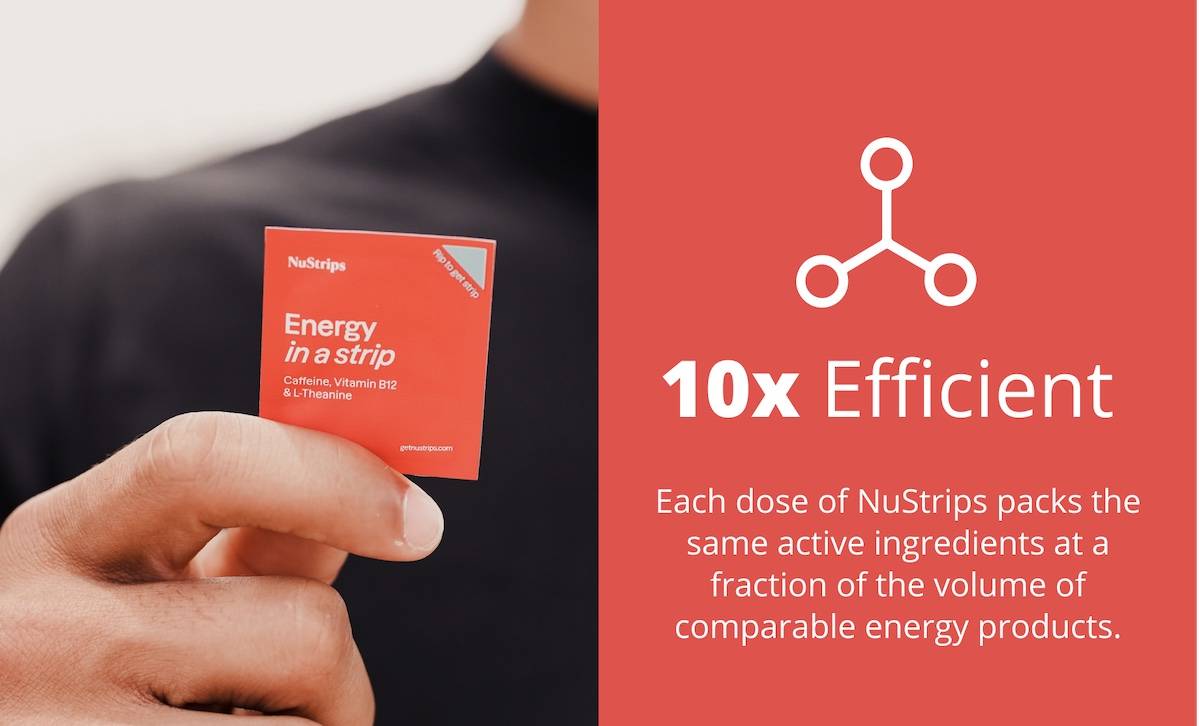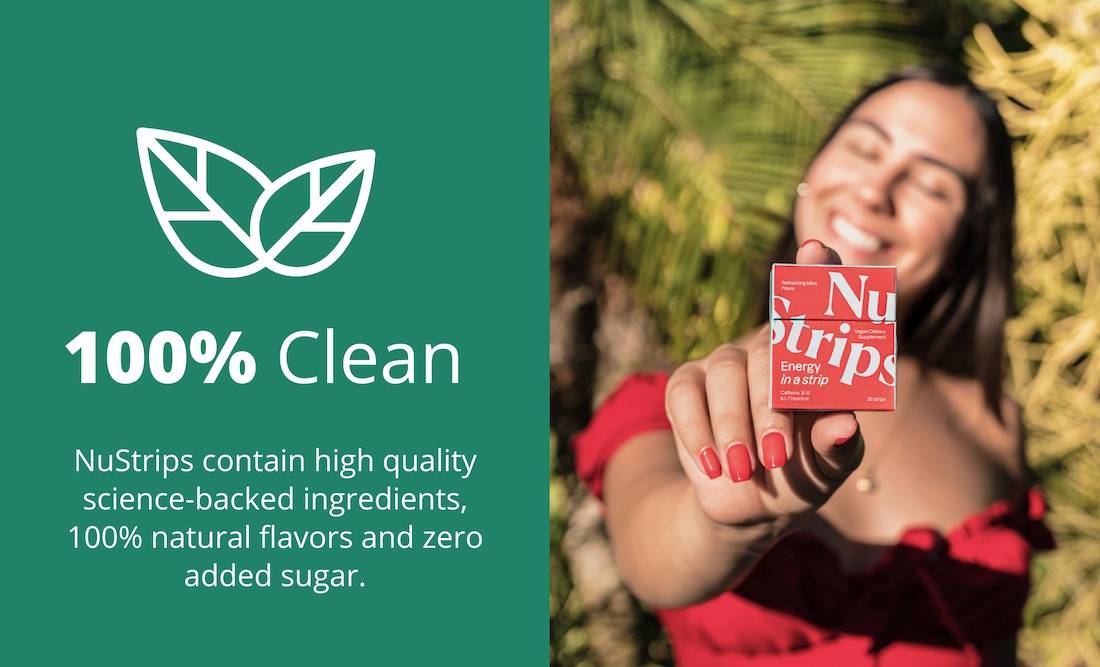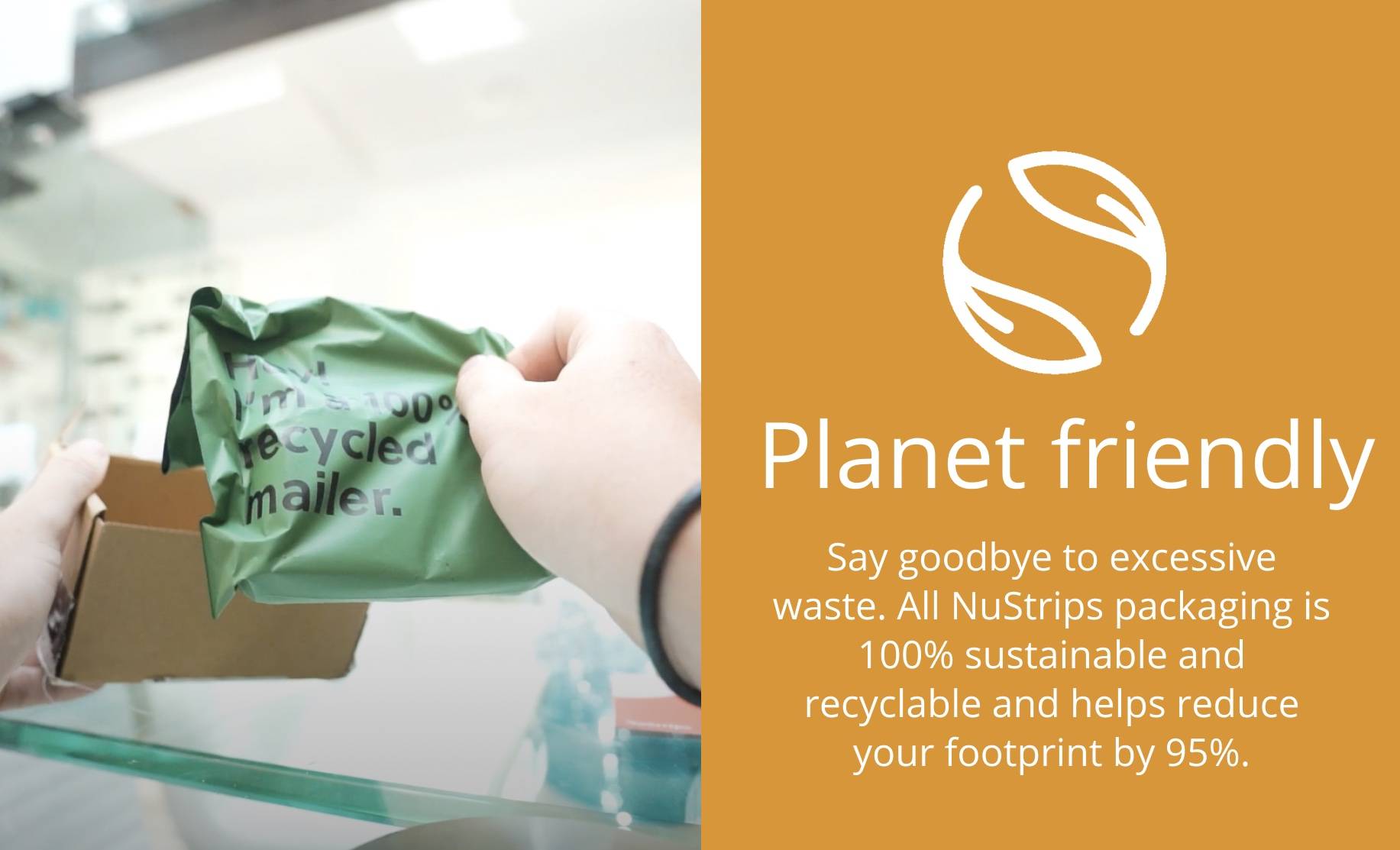 Learn more about our tech  ›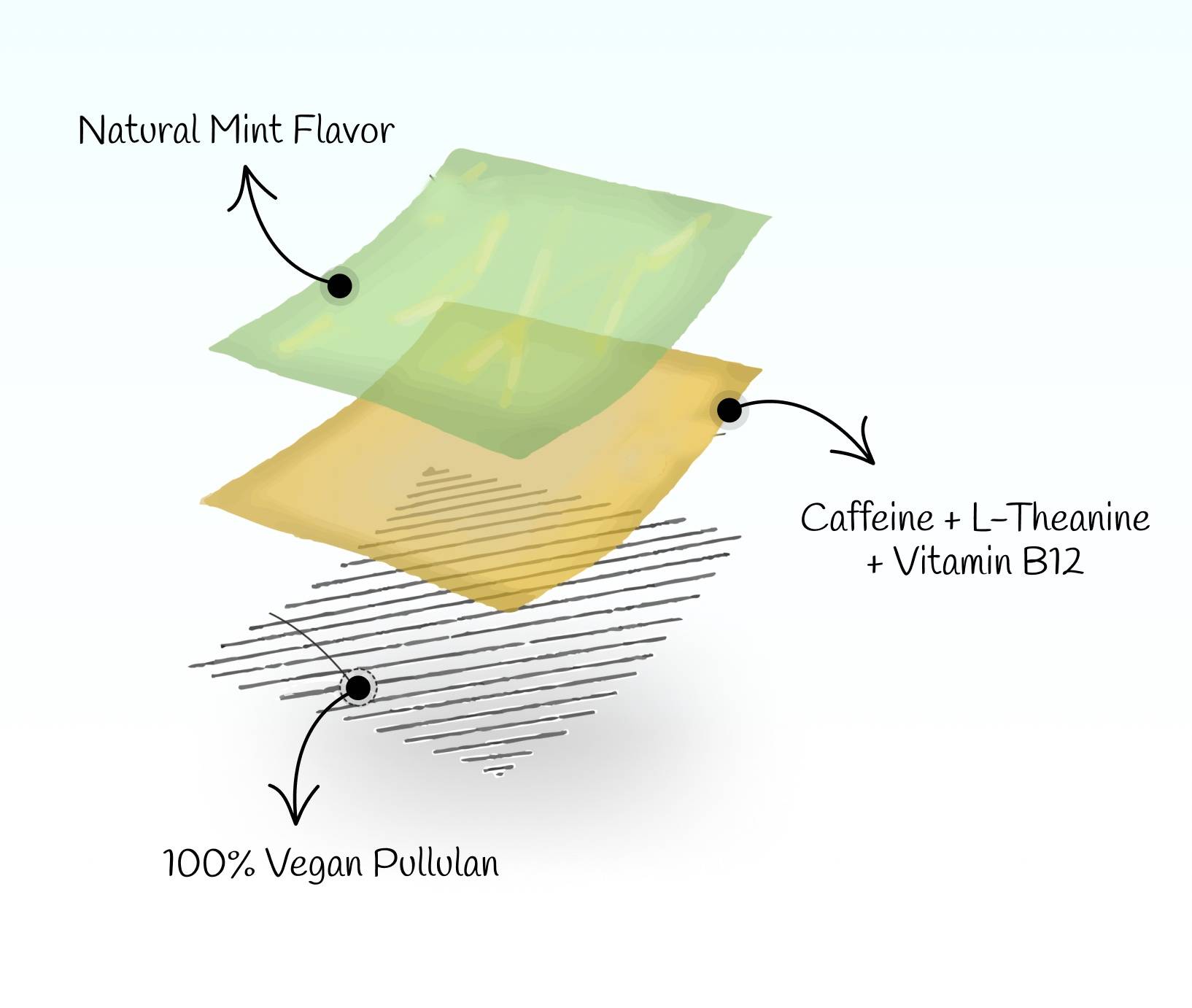 The Tesla of Energy boosts
Each paper-thin NuStrip is created using our patented  In a Strip™ technology and supercharged with the same amount of active nutrients as an entire energy drink.
⏩ 5x Faster — Absorption via the tongue is known to be upto 5x faster than drinking or swallowing.
🧬 10x Efficient — Each dose consumes 1/10th the space of comparable energy products.
🌱 100% Clean — We use only natural flavors and clean ingredients with zero added sugar.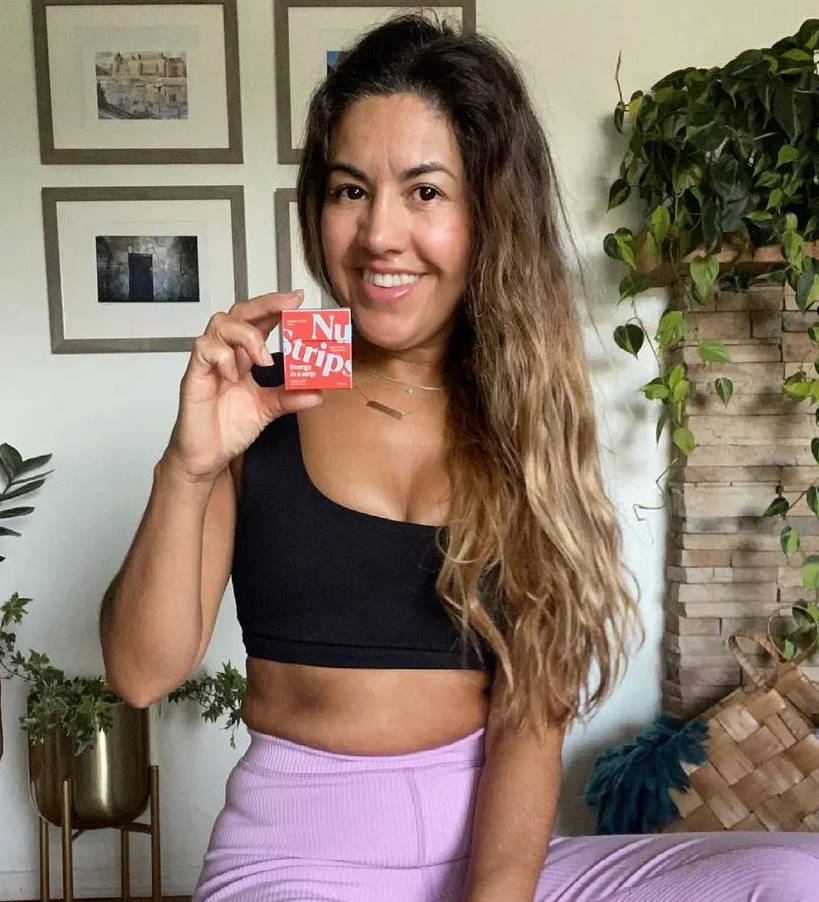 "
"One strip keeps me awake my entire night shift."
★ ★ ★ ★ ★
— Anna T (FL)
---
"
"It had a stronger, more immediate effect than Redbull for me."
★ ★ ★ ★ ★
— Vera D (TX)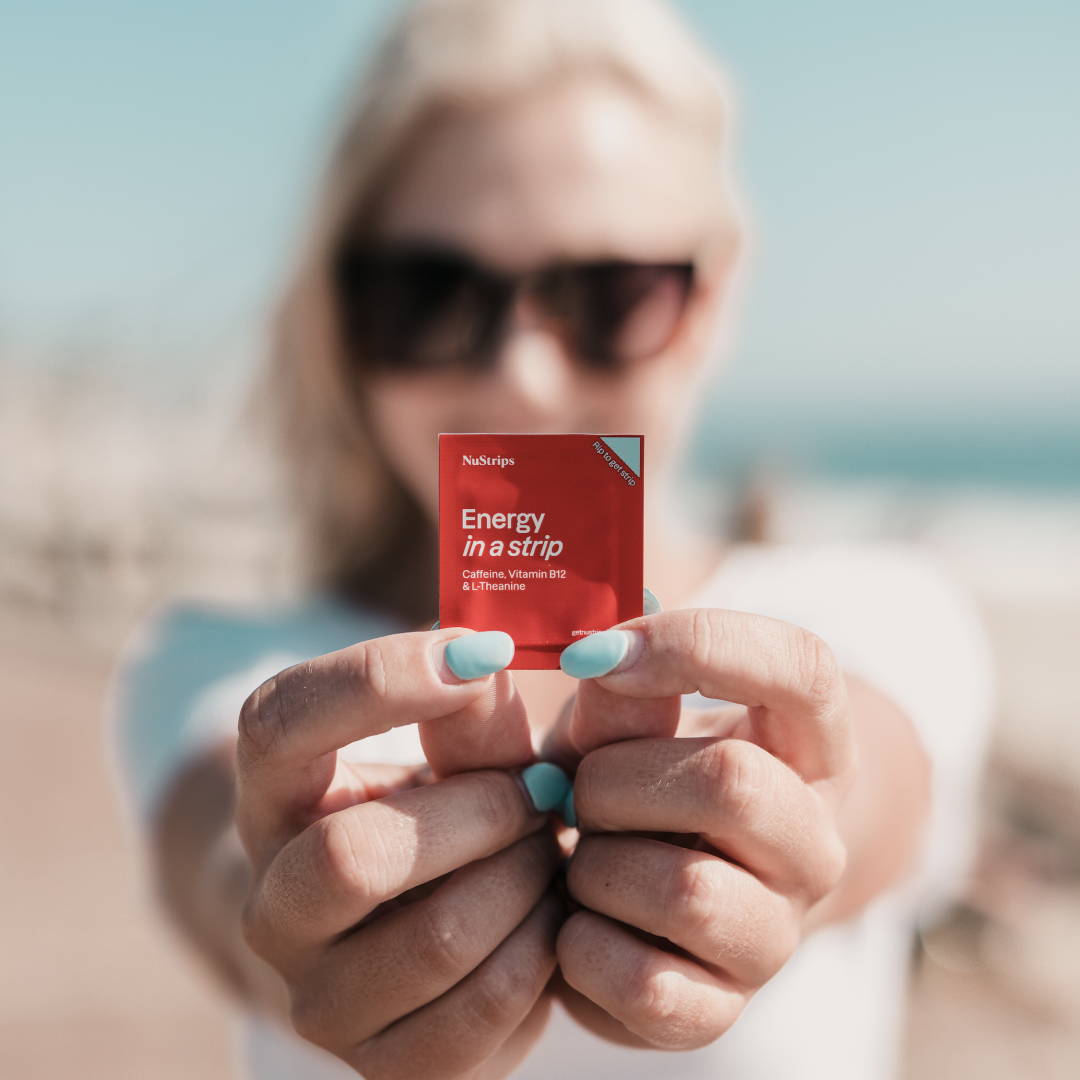 "
"Tastes great, convenient and a nice burst of energy!"
★ ★ ★ ★ ★
— Paul H (KY)
"
"I wasn't sure about the strip idea but holy sh*t these are incredible."
★ ★ ★ ★ ★
— Amy H (NV)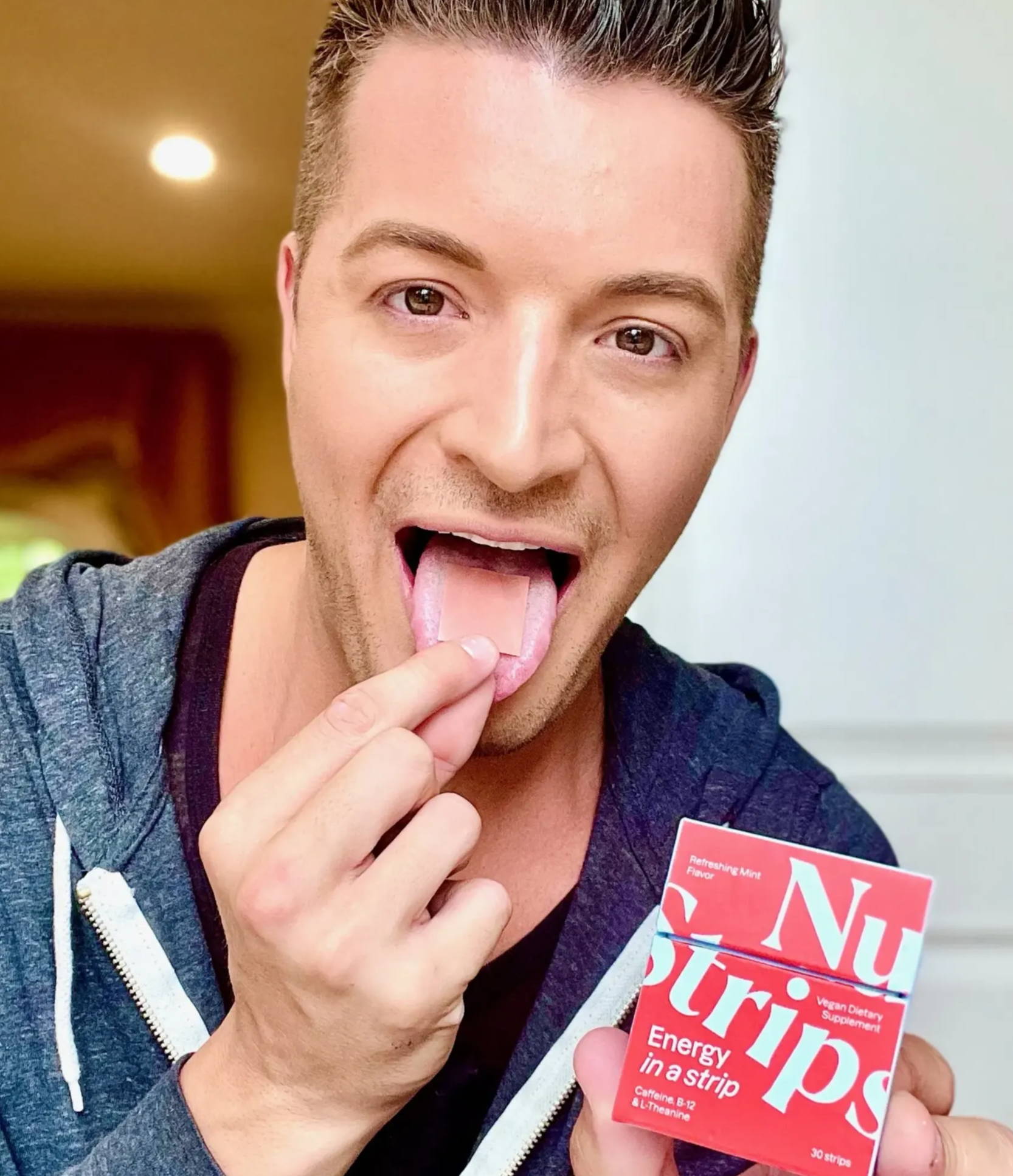 Save $10 when you bundle with our best-seller Sleep In a Strip™
Get the best-selling bundle for just $24 per pack!
Total $48