$29 $35
30 NuStrips (1 Month Supply)
---
👅 Tiny vitamin strips that dissolve on your tongue

🍊 Packed with Vitamins A-K, Manganese and Iodine

🌱 100% vegan, GMO-free, no added sugar

💦 Easier than drinking water

---
✔️ US FDA Compliant ✔️ WHO-GMP certified
Have you always tried but forgotten to take a multivitamin everyday?

Meet your new sidekick NuStrips.

If you care for your wellness, adding a multivitamin to your daily routine is the easiest way to give yourself a foundational boost.

Each Multi in a strip provides you the perfect combo of Vitamins A-K, Manganese and Iodine, without the need for multiple pills or the unnecessary sugar and calories intake of gummies.

Portable and iconic, you'll take your NuStrips along everywhere you go.

Join the Nu revolution.

---
What's in each Multi strip?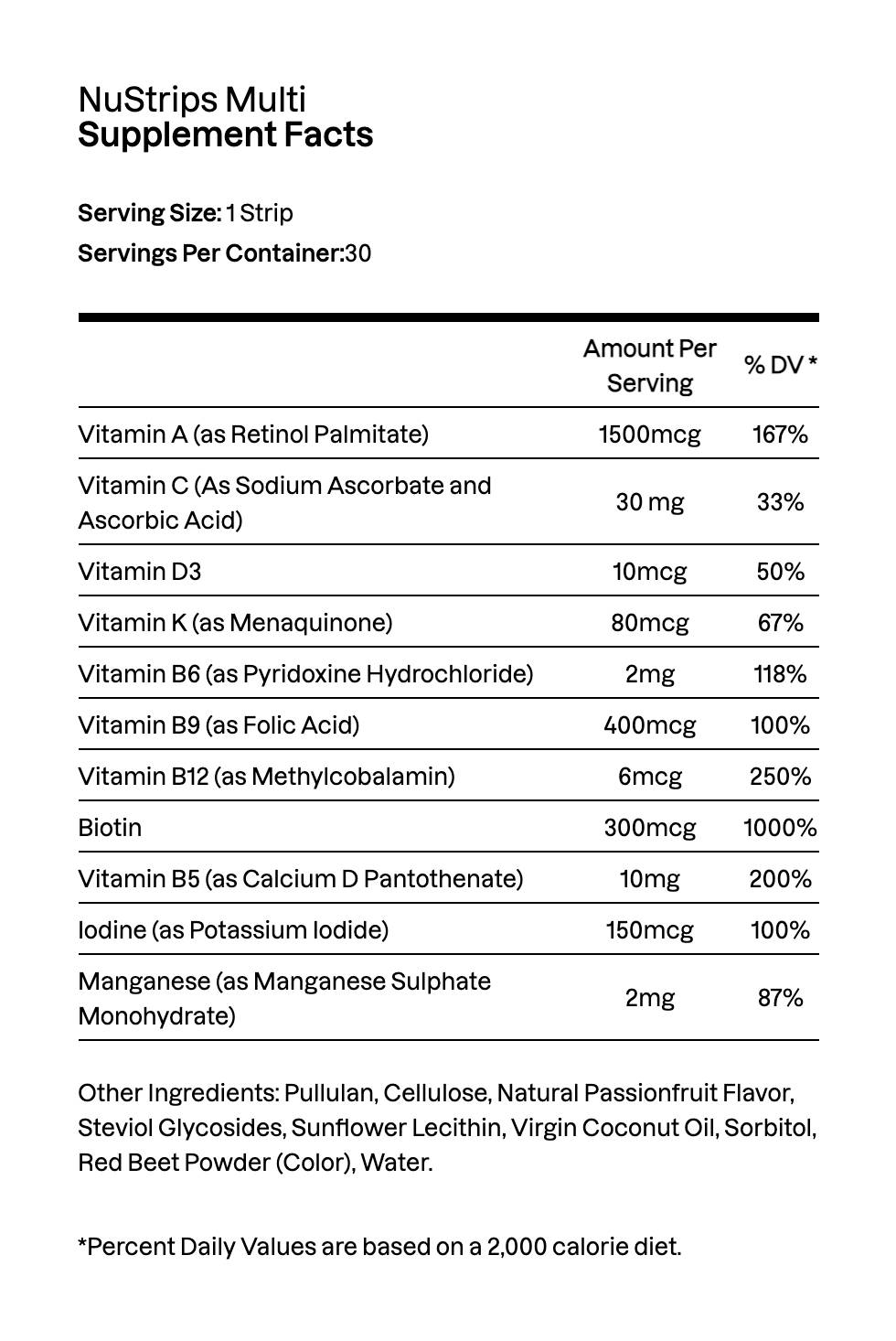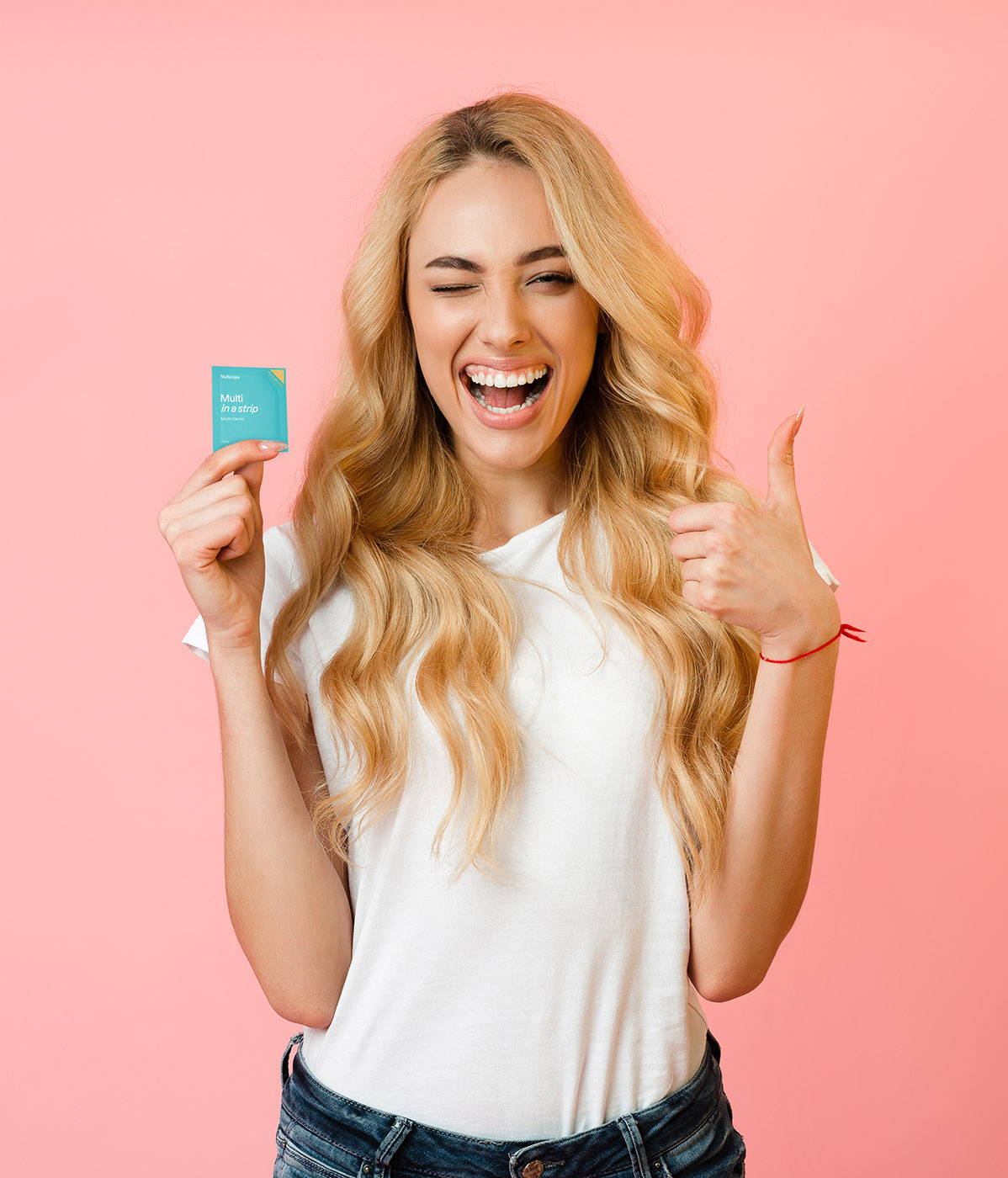 ---
Just drop it on your tongue and you're done!

Created using our patented In a Strip™ technology, each individual NuStrip packs the same vitamins as 2-3 pills or gummies.
Not only that, NuStrips are also more quickly and easily absorbed by the body.

NuStrips products are US FDA compliant, WHO-GMP certified and Health Canada certified.
We use the highest quality, 100% vegan, GMO-free ingredients.

All NuStrips products and packaging are 100% sustainable and fully recyclable.
NuStrips also have 1/5th the carbon footprint of comparable vitamin products.
All NuStrips products are designed to help you achieve your wellness and lifestyle goals.
30 DAY 100% MONEY BACK GUARANTEE
If for any reason, you don't absolutely love your NuStrips, we will give you a full 100% hassle-free refund. Try it, Risk Free.