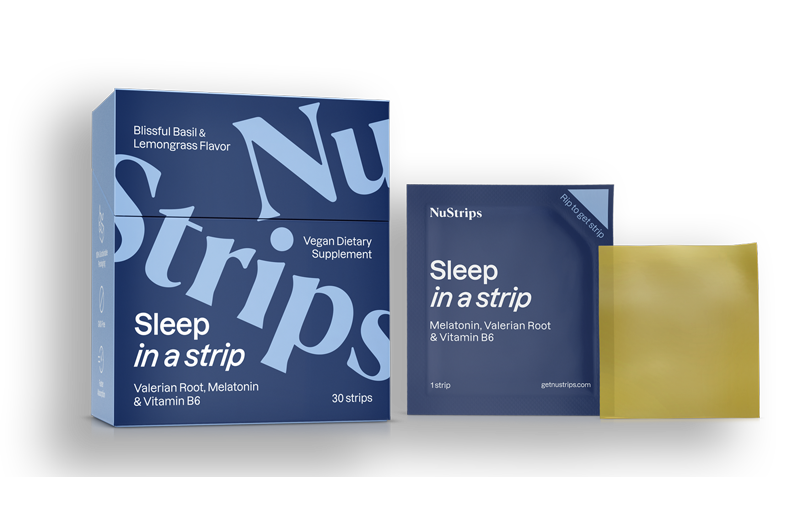 $29 $36.50
Free shipping & returns.
Each pack contains 30 NuStrips.
30 NuStrips = 30 nights of 💤
---
🌱 100% Vegan   🌎 100% Recyclable

---
✔️ US FDA Compliant   ✔️ WHO-GMP certified
Meet your new
fast-acting
sleep sidekick.
Each strip contains:
5mg Melatonin
25mg Valerian Root Extract
5mg Vitamin B6

"Knocked me out in 15 mins flat."
— Son H (TX) Verified Review
"I wasn't sure about this strip concept but the product works really well."
— Walt D (NY) Verified Review
"Love the sustainable packaging!"
— Karine Z (CA) Verified Review
"Tastes like the pre-massage drink you get at a nice spa."
— Samira K (CA) Verified Review
Getting the sleep you want and need can be difficult. Not any more.
Getting adequate sleep is the bedrock of our wellness.

But sometimes we find ourselves in bed, stuck in our thoughts. Lots of screen time, hectic schedules, stress and flights can make it difficult to switch off our bodies and minds — and give ourselves the rest we really need.

NuStrips Sleep in a strip is designed to give you an assist in these moments.

Melatonin, Valerian Root Extract and Vitamin B6 is the combination that helps you to relax and find your peace to fall asleep. There is no dizziness punishing you in the morning!

Join the Nu revolution.

---
What's in each Sleep strip?

Naturally produced by your body in the pineal gland, Melatonin is a natural hormone that helps your circadian rhythms function properly.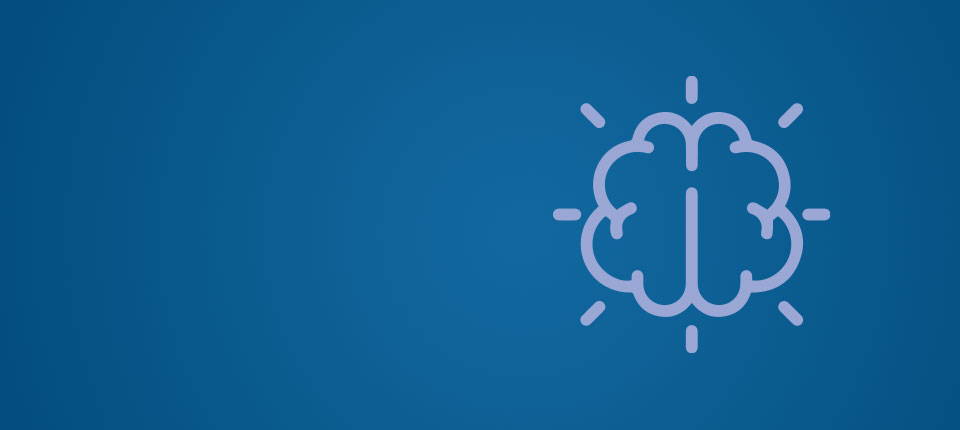 Valerian Root Extract is known to promote relaxation and helping get your body and mind ready for sleep.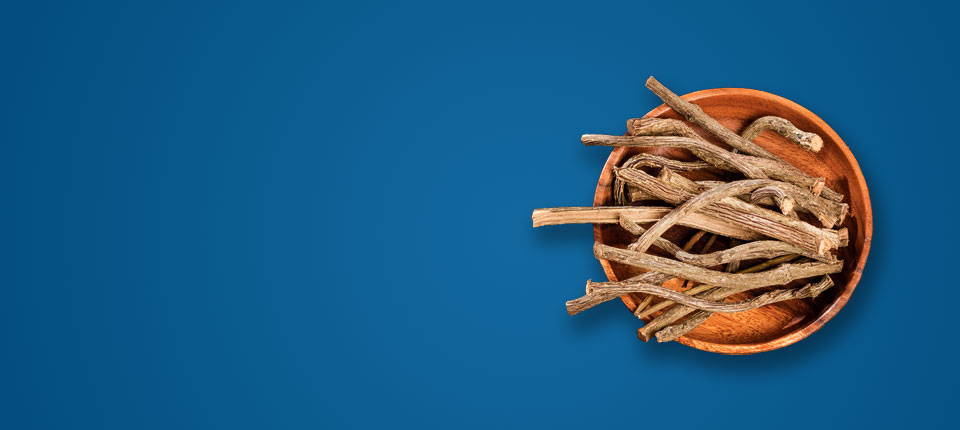 Vitamin B6 is known to play a key role in regulating and producing neurotransmitters that regulate emotions and other body functions associated with wellbeing.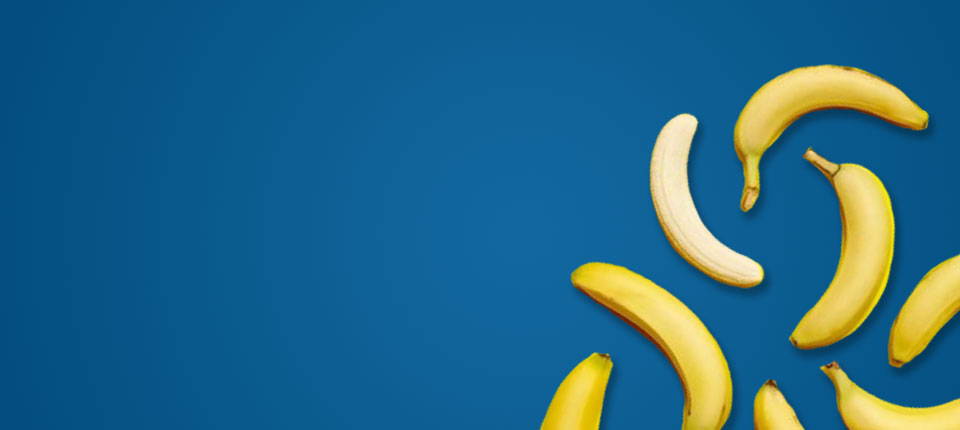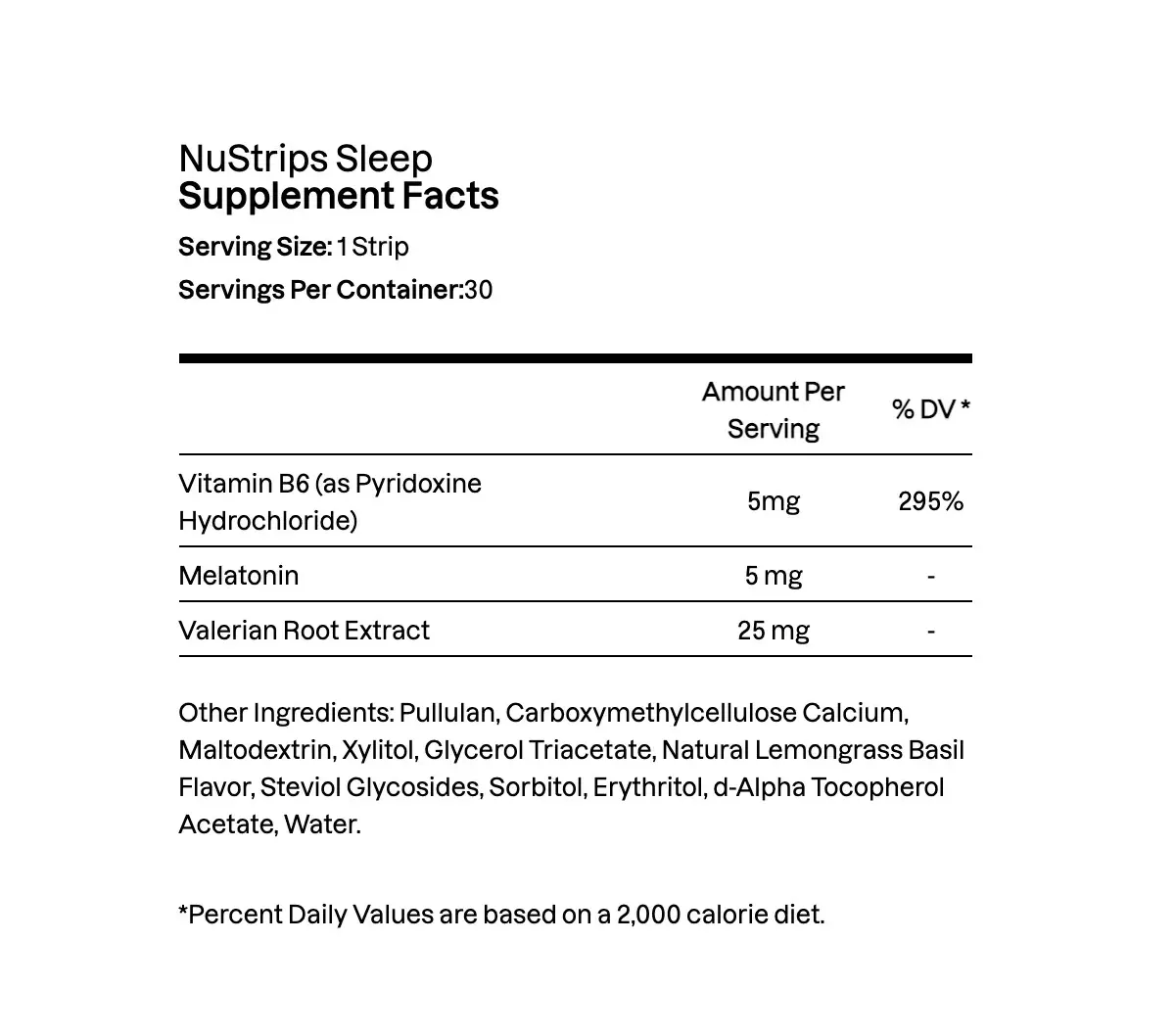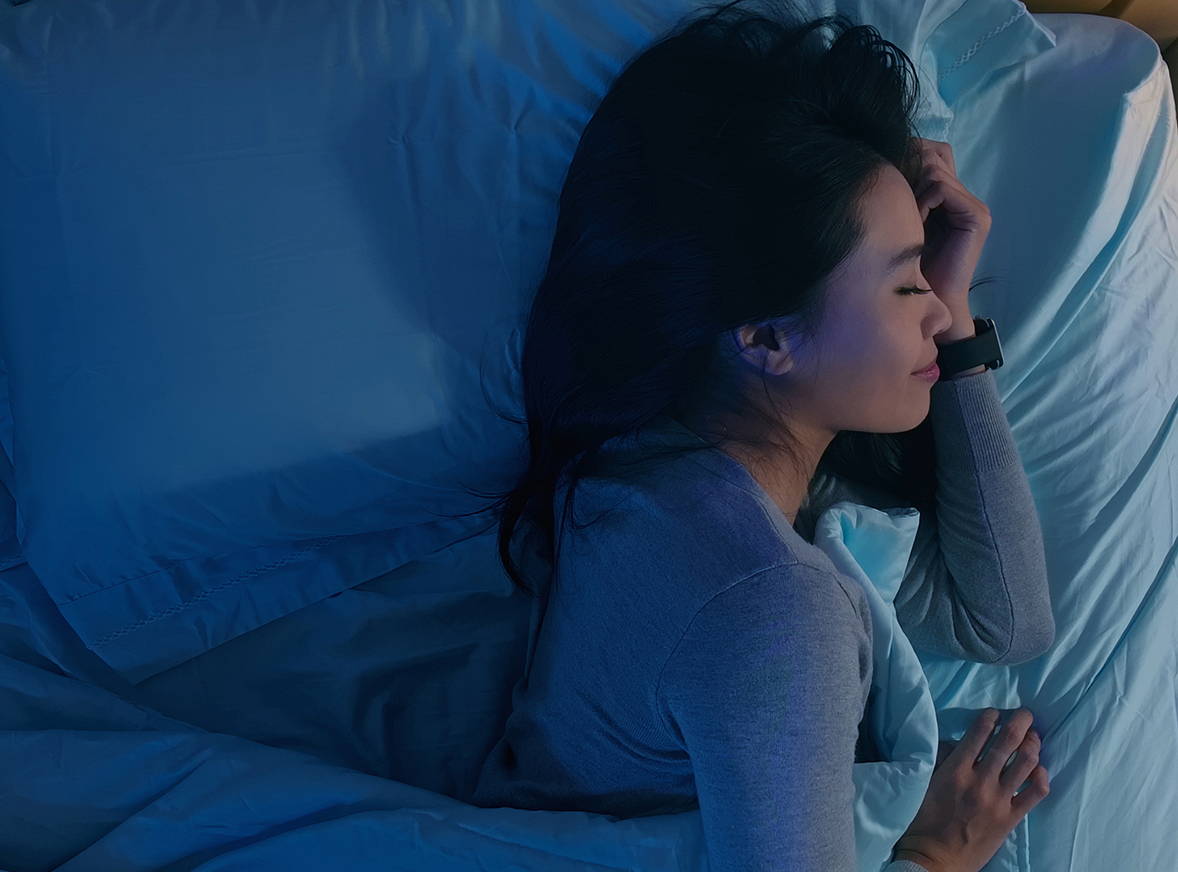 Just one strip and start counting sheep.

---
Just drop it on your tongue and you're done!

Created using our patented In a Strip™ technology, each individual NuStrip packs the same vitamins as 2-3 pills or gummies.
Not only that, NuStrips are also more quickly and easily absorbed by the body.

NuStrips products are US FDA compliant, WHO-GMP certified and Health Canada certified.
We use the highest quality, 100% vegan, GMO-free ingredients.

All NuStrips products and packaging are 100% sustainable and fully recyclable.
NuStrips also have 1/5th the carbon footprint of comparable vitamin products.