Welcome to the revolution in nutrition technology.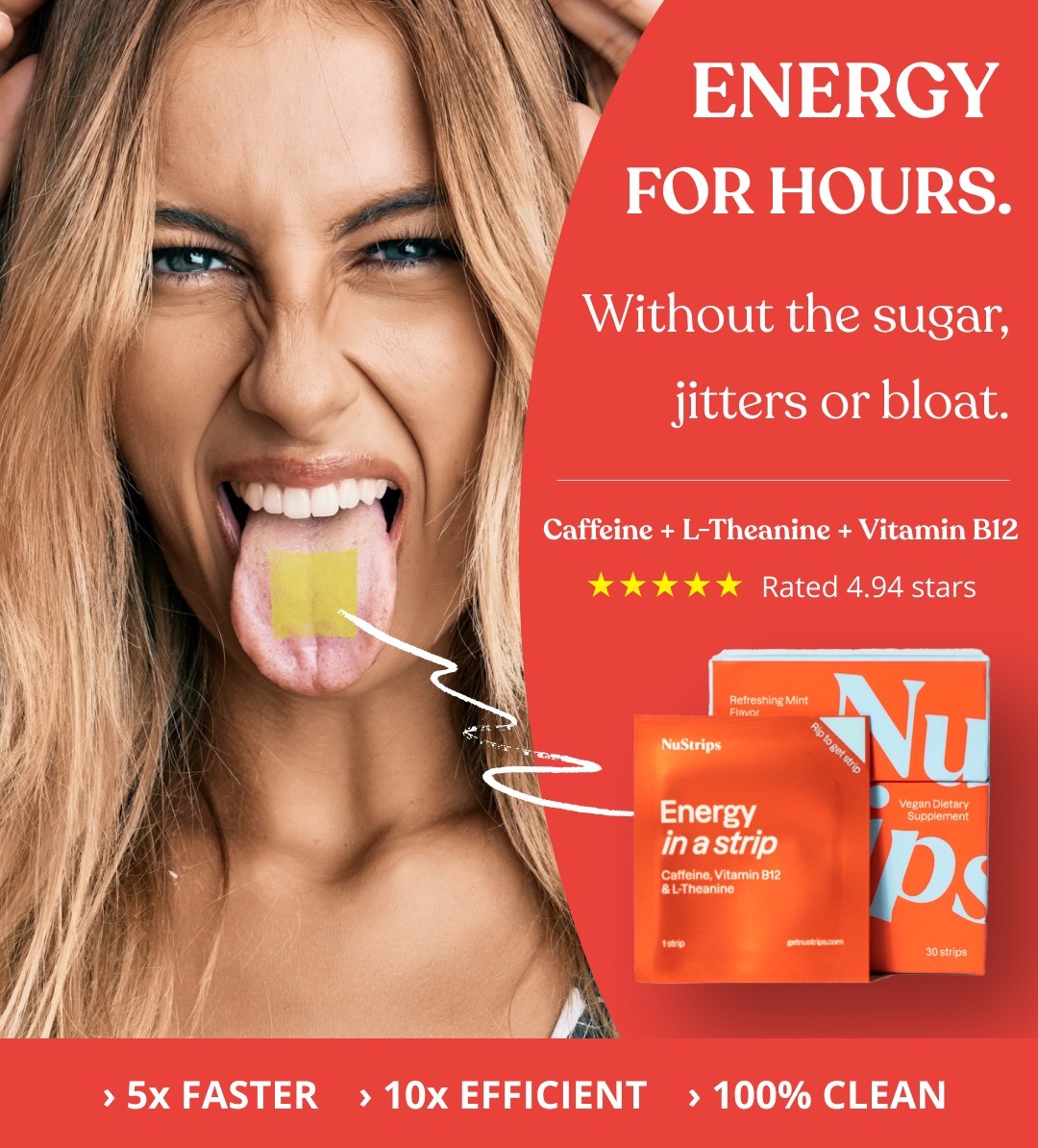 THE TESLA OF ENERGY BOOSTS
In the era of AirPods and robot vacuums, it's time to upgrade your Energy supply.
Meet NuStrips. Stamp-sized micronutrition strips that dissolve on your tongue.
Created using our patented In a Strip™ technology.
★ ★ ★ ★ ★ 4.94 (112 Reviews)
free shipping + free returns + 30 day money back guarantee
👅 dissolves on your tongue
⚡ packed with Caffeine, L-Theanine, Vitamin B12
❄️ energizing natural mint flavor
🌱 clean ingredients, zero added sugar
🌎 recyclable and sustainable packaging
✔️ US FDA Compliant ✔️ WHO-GMP certified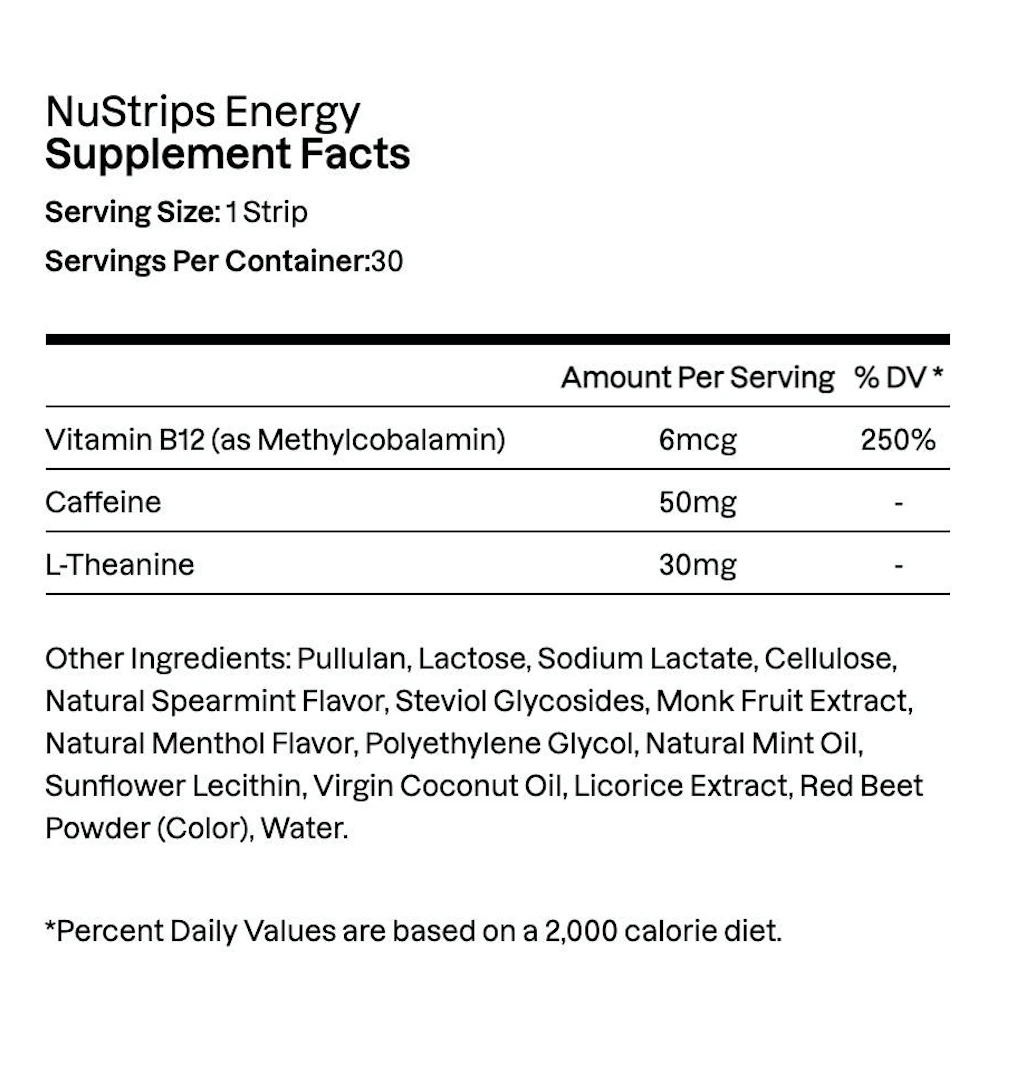 You might have seen us on
We created Energy In a Strip™ because we were tired of endless $4 coffees and unhealthy energy drinks.
We wanted clean and focused energy ASAP.
Without the jitters. Without the bloat.
Energy to go get it done. Energy on demand.
Just drop it on your tongue »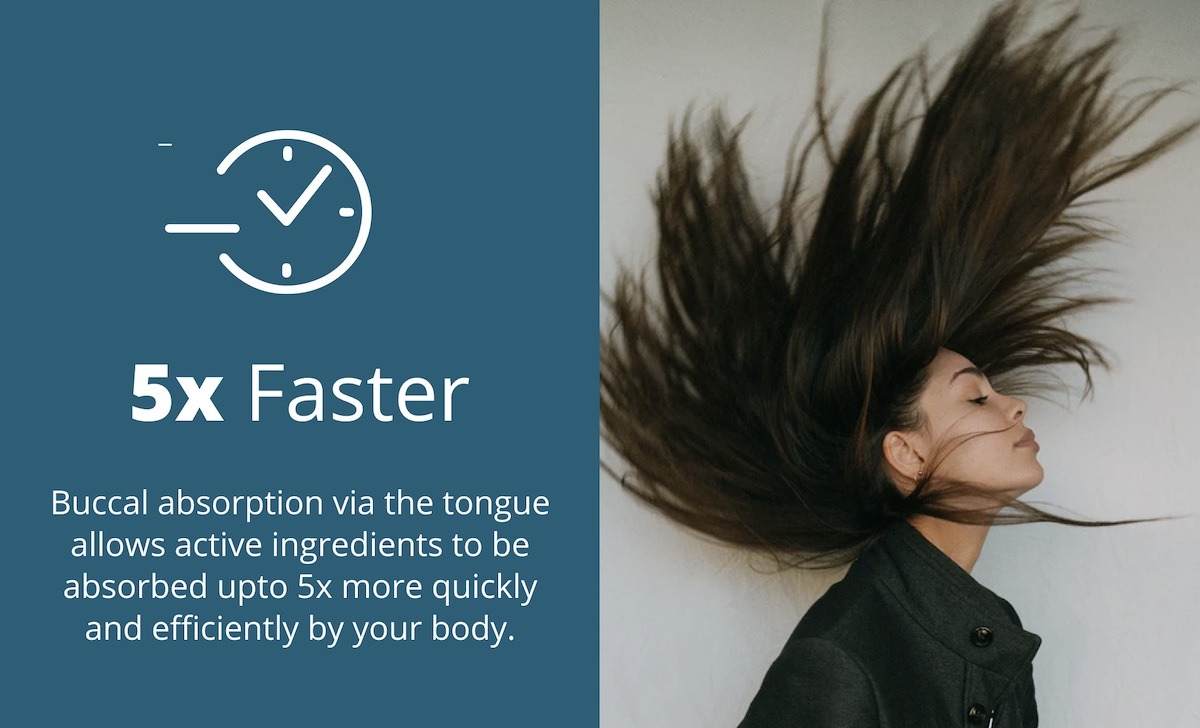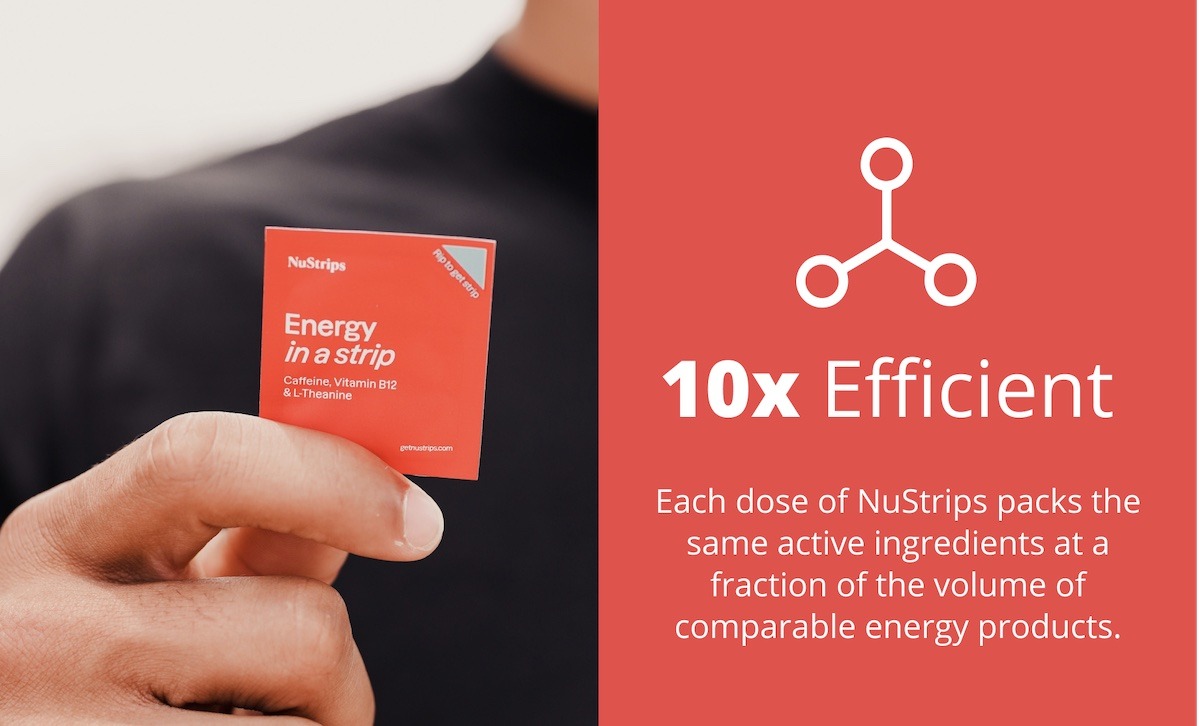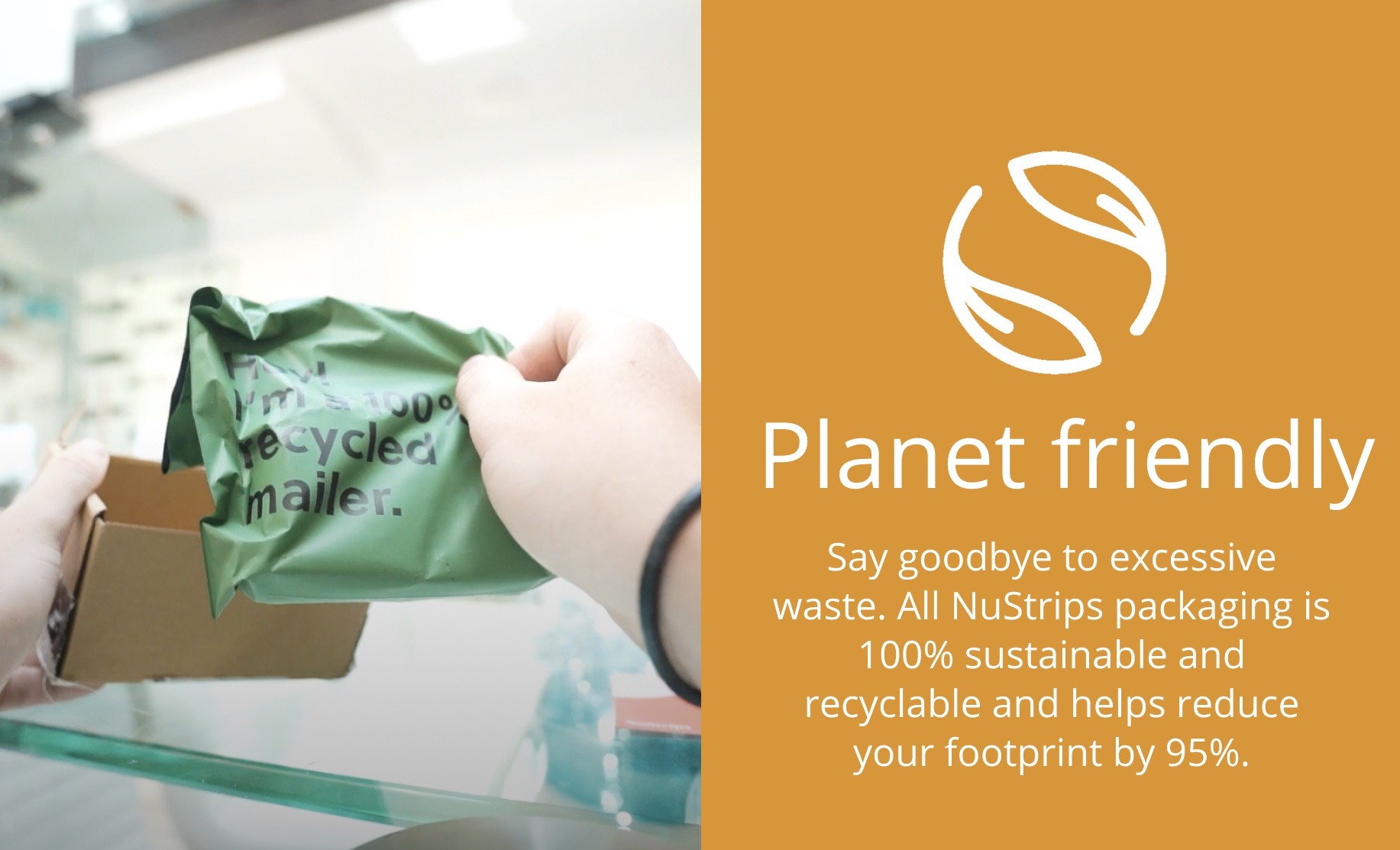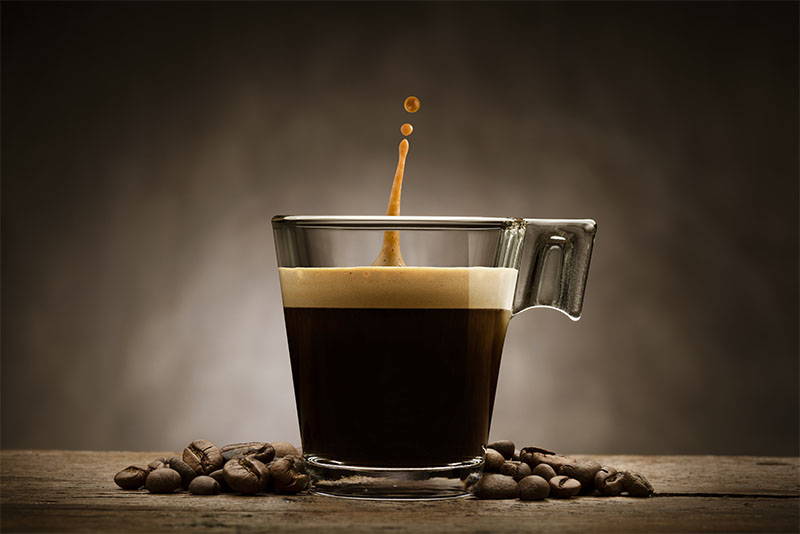 More caffeine than an espresso
Natural Caffeine | 50mg
Studies have shown that caffeine can give you a physical energy boost as well as increase mental focus and alertness.†
---
L-Theanine to prevent jitters
Natural L-Theanine | 30mg
L-Theanine extracted from green and black tea has been shown to reduce mental fatigue while amplifying alpha brain waves.†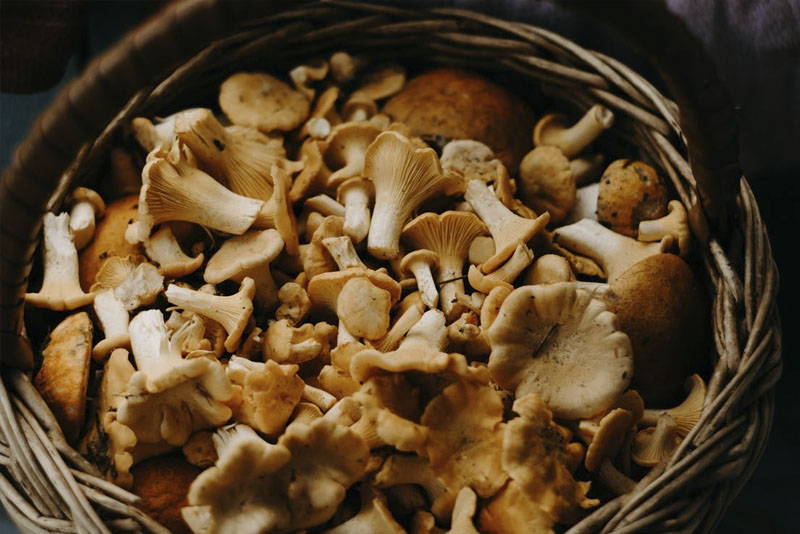 Focus and alertness
Vegan Vitamin B12 | 6mcg
Vitamin B12, generally found in meat and eggs, is known to improve your mood by promoting serotonin production and to enhance your memory.†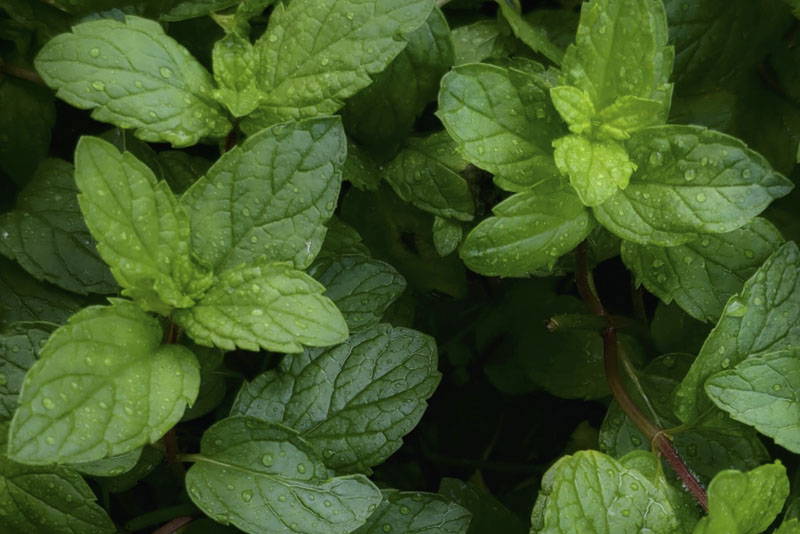 Minty fresh breath
Natural Mint Flavor
Natural mint flavor that will make you feel energetic as it melts on your tongue and leave you with minty-fresh refreshing breath.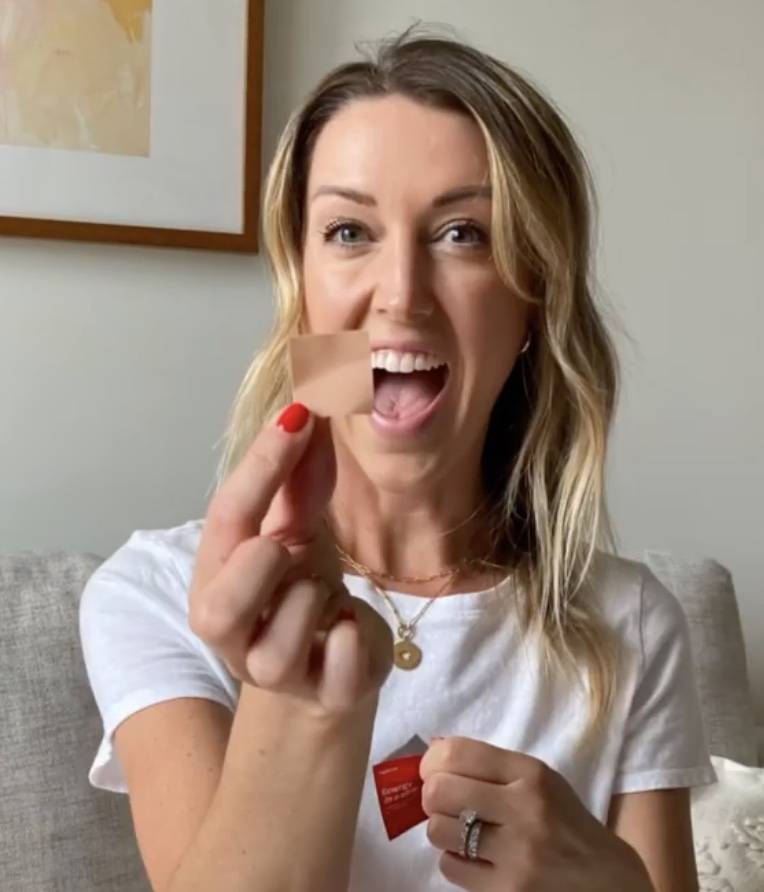 "
"Take one before my 6am workouts and feel wide awake without the jitters or nausea on an empty stomach!"
★ ★ ★ ★ ★
— Vera D (NV)
"
"It had a stronger, more immediate effect than Redbull for me."
★ ★ ★ ★ ★
— Jessica R (TX)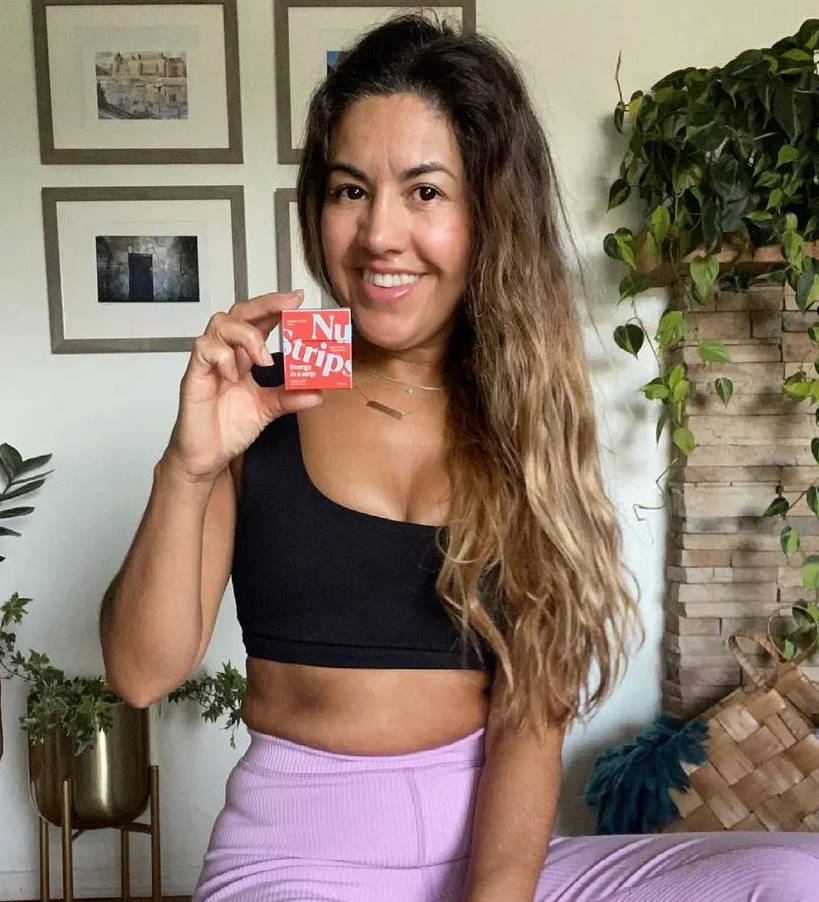 "
"Tastes great, convenient and a nice boost of energy!"
★ ★ ★ ★ ★
— Paul S (KY)
"
"One strip keeps me awake my entire night shift."
★ ★ ★ ★ ★
— Anna T (FL)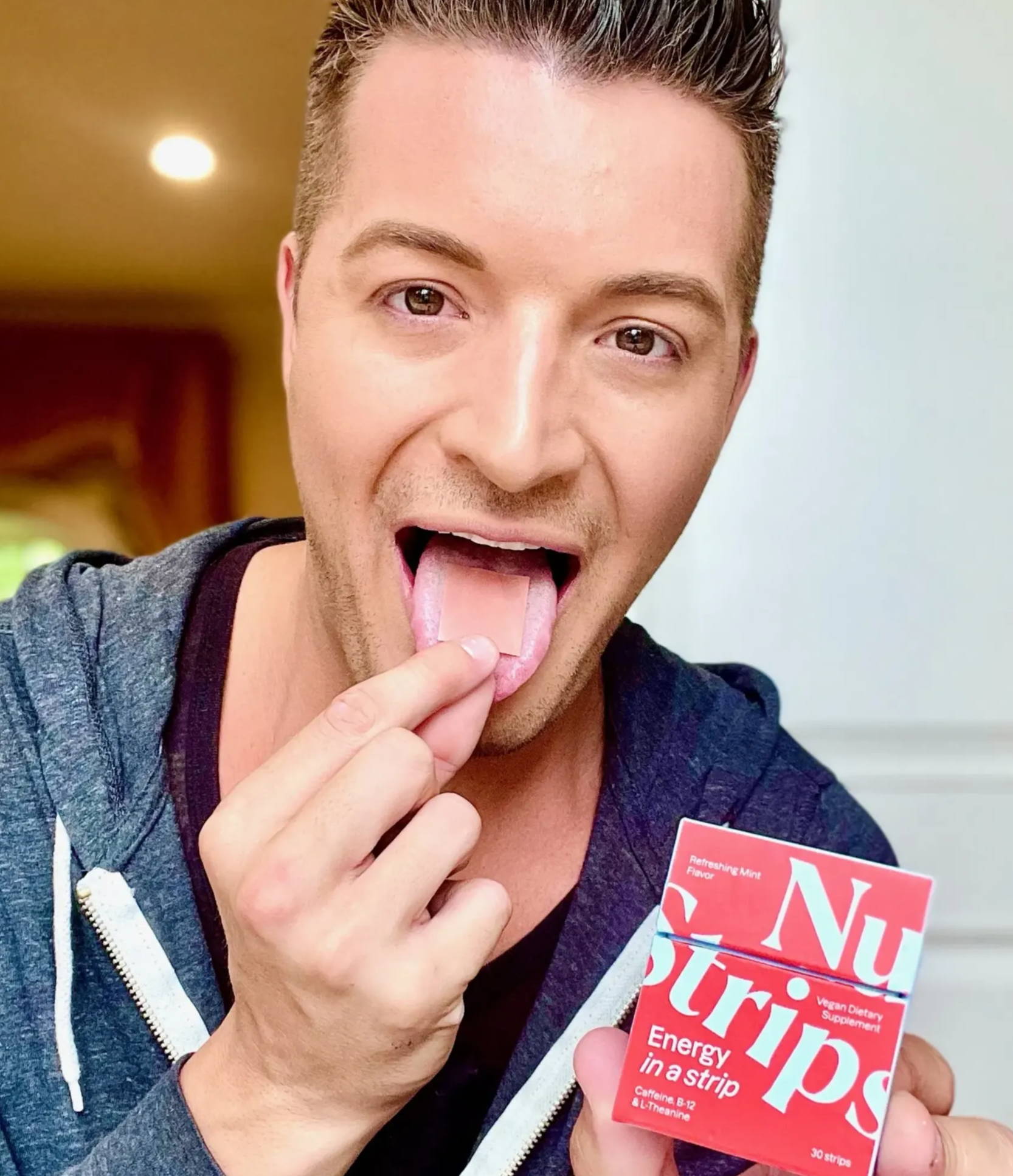 Save $10 when you bundle with our best-seller Sleep In a Strip™
Get the best-selling bundle for just $24 per pack!
Total $48