Only $29.00
Each strip packed with your daily vitamins and minerals.
Free shipping & returns
Your fun new multivitamin!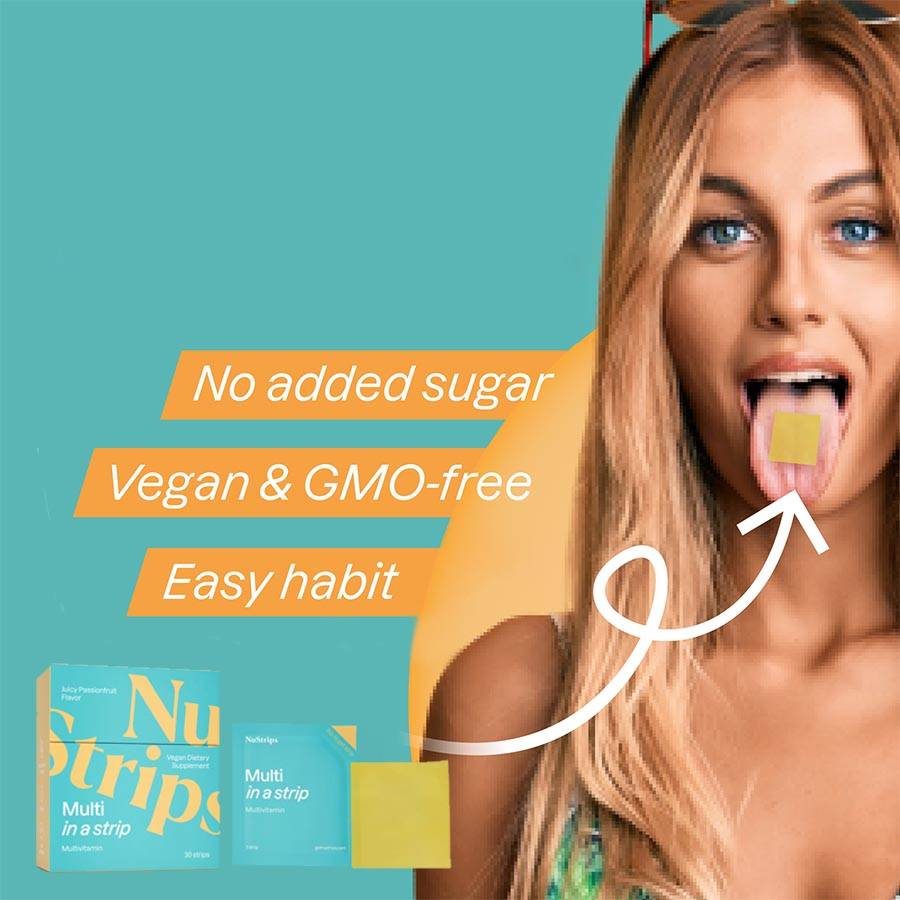 Only $29.00 $36.50
Free shipping & returns
Each strip packed with Vitamins A-K, Iodine & Manganese.
Just one strip a day!
🔂"Easy to take everyday." - Alexis (CO)
🌱"Love the clean ingredients". - Sarah (NY)
🎒 "Easy to use." - Ami (GA)
❄️ Refreshing mint flavor
"The passionfruit flavor tastes super good."
★ ★ ★ ★ ★
Kylie H (TX)
Verified Review
"Really easy to consume and no sugar. Love it!"
★ ★ ★ ★ ★
Victoria L (NY)
Verified Review
"The packaging is beautiful. I carry my NuStrips multi in my bag.
★ ★ ★ ★ ★
Michelle A (CA)
Verified Review
"I tried to develop the habit of taking my multivitamin everyday for about a decade and always failed. Until NuStrips."
★ ★ ★ ★ ★
Ryan M (CA)
Verified Review
30 DAY 100% MONEY BACK GUARANTEE
If for any reason, you don't absolutely love your NuStrips, we will give you a full 100% hassle-free refund. Try it, Risk Free.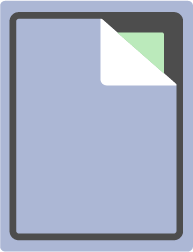 To take your NuStrips, just peel open the pouch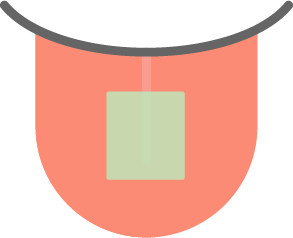 Place the strip on your tongue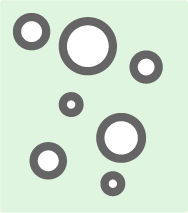 Wait for it to dissolve within a few seconds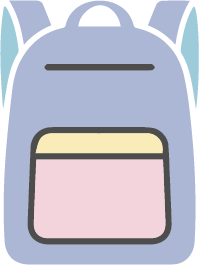 Easy to carry in your pocket, backpack, travel kit, or your bag.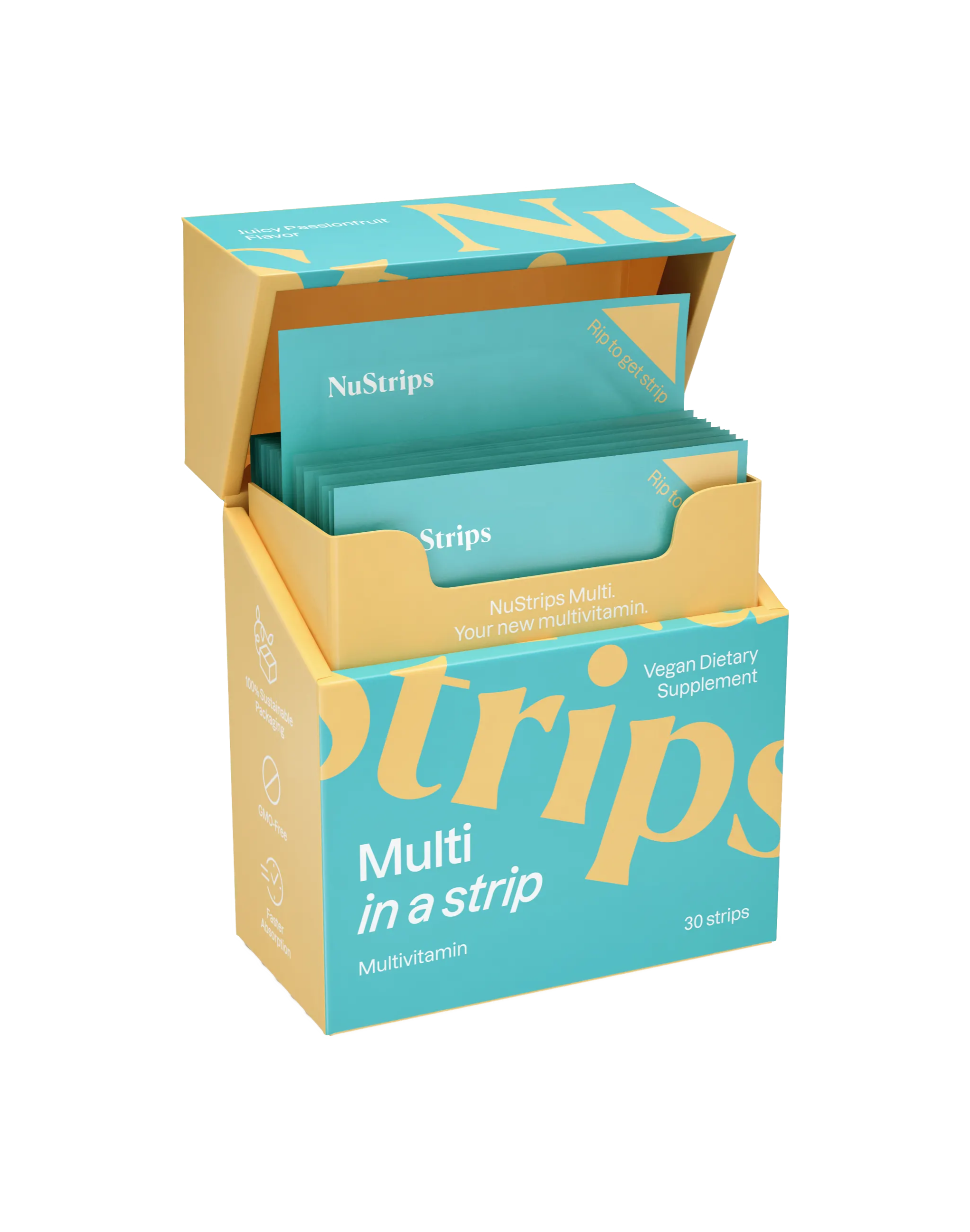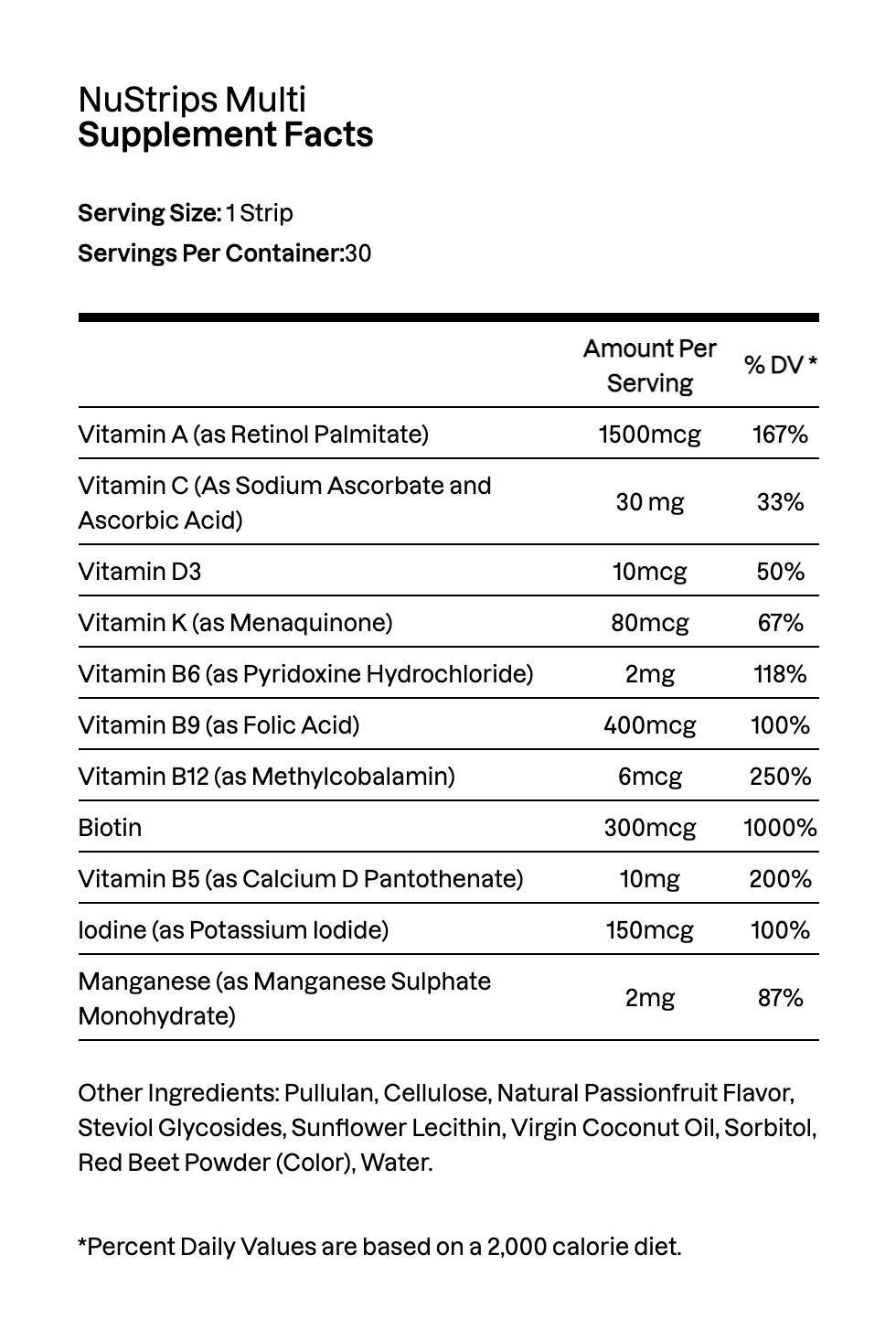 NuStrips products undergo three rounds of testing to ensure product integrity and quality, including one round by an independent third-party.
Our patented In a Strip™ technology allows us to create nutrition supplements that are incredibly effective.
NuStrips are powered by the highest quality non-GMO ingredients sourced from all over the planet and 100% natural flavors.

Compact. Portable. Powerful.

High quality, clean Ingredients
Always forgetting to take your daily vitamins?
If you care for your wellness, adding a multivitamin to your daily routine is the easiest way to give yourself a foundational boost.
Each Multi in a strip provides you the perfect combo of Vitamins A-K, Manganese and Iodine, without the need for multiple pills or the unnecessary sugar and calories intake of gummies.
Portable and iconic, you'll take your NuStrips along everywhere you go.